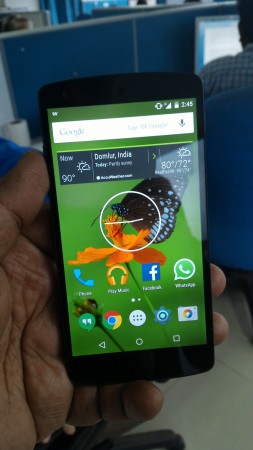 Google has finally rolled out the latest Android Lollipop update for its former Nexus flagship phones. With an update size of a mere 15MB, the latest Android firmware offers a plethora of bug fixes, though some users are experiencing problems.
Users of the Nexus 6 and Nexus 5 in India have just received the latest update. After updating Android 5.1.1, we found the phone's performance has improved than ever before, but there is a dampener in the form of display.
The Display Bug
Every Android version offers a display timer, after which the display automatically turns off to save the battery life of the device. The option can be found under the Settings>>Display>>Sleep menu. It offers a wide choice from 15 seconds to 30 minutes, which you can set, after which the phone's display will automatically turn off.
The settings work properly except when one is playing a game or video. But in Android 5.1.1, the display turns off after the stipulated time while playing a video through the stock video player. To avoid it, you can increase the device sleep time before playing the video, but since the maximum period is 30 minutes, it won't work properly while watching a movie which usually lasts between one hour to 90 minutes.
The problem occurs only when you play a video direct from the gallery app, but if you use a third party app, you might not notice the problem.
Another problem with the video app is that the play/pause buttons remain visible until you tap again on the display to make it invisible.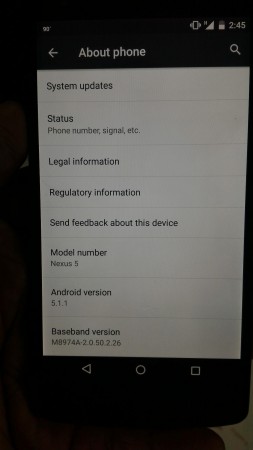 Other Bugs
Gottabemobile reports that the Android 5.1.1 also has some problems with the Nexus 5. According to the report, some users found glitches with the Wi-Fi, Bluetooth, boot up, battery life and charging. The Lollipop update has problems with several apps, including Gmail, contacts and messages. Some users are also experiencing random reboots with their Nexus 5 device.
Solution
If you're facing any of the above problems, you can fix them or use some alternatives until Google rolls out the Android M update for your smartphone, or you can downgrade your smartphone to a previous version of Android manually. We will come out with a step-by-step guide on this soon.