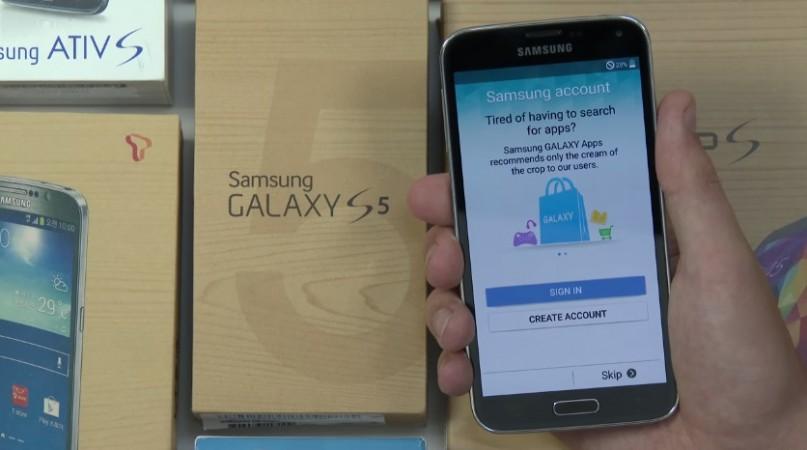 It has been a long wait for Samsung smartphone owners trying to get their hands on Google's latest Android 5.0 Lollipop update. As it turns out, Samsung is finally preparing to initiate the major software roll-out in January, starting with its flagship smartphone line-up.
The information comes from a leaked email that was supposedly sent out to Samsung store employees on how to update the devices to Lollipop. First in the line is Samsung's current flagship, Galaxy S5, followed by Note 4 and Note Edge and other devices.
A verified Samsung employee took it to Reddit to reveal Samsung's plans of rolling out Lollipop update for its handsets next year. After updating the flagship S5 and the latest Note variants, Samsung will shift focus on the previous-gen Note 3 and Galaxy S4 smartphones for the update. At last, Samsung tablets will get the attention, with update rolling out somewhere in mid-2015, the Redditor wrote.
The timing of this leaked information seems fitting as Android 5.0 Lollipop was recently spotted on Samsung Galaxy S5 in Poland. But it was only meant for test purpose, which was clearly successful, so Samsung pushed the update to South Korean and also stretched into Europe, SamMobile reported.
The employee also attached a copy of the email as a proof of employment but that does not suffice for an official statement. Even if Samsung begins rolling out Lollipop to its handsets in the US, carriers will cause some holdups. So, it will be a close fight among carriers to see which ones bring the new OS to their customers.
We know Android 5.0 Lollipop is coming and it is only matter of time before we know when. Until then, patience is probably the best option. But these reports elevate the hope of getting the update soon among smartphone owners.