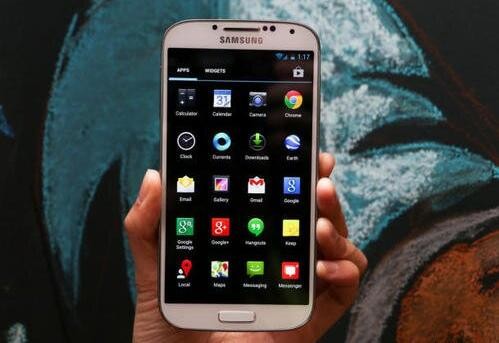 Google may have discontinued the Google Play Edition (GPE) of the Samsung Galaxy S4 but the smartphone is certainly not forgotten. Amid reports of several other Android smartphones being treated to the Android Lollipop version, Samsung's Galaxy S4 GPE is also getting the biggest Android update ever.
The update is through OTA to keep the device up-to-date with stock Android experience.
Google sent out the Android 5.0.0 update to the smartphone, which means the 5.0.1 is still around the corner, Android Police reported. The GPE handsets bring the stock Android experience similar to the Nexus devices for those who want a product from their favourite manufacturer. Unlike other Android phones from third party companies, GPE handsets are treated to the latest Android updates sooner than others. Although the S4's GPE update came in a bit later than expected.
The Lollipop update for the Samsung Galaxy S4 weighs 500MB, so ensure a secure Wi-Fi connection to download it. The update will install all the features that come along with Android Lollipop. These include, new Material Design UI, faster performance, lockscreen notifications, multi-user support, better battery life, new language support, ability to move apps to external storage and more.
Download the update over-the-air by navigating into the device's Settings > About Phone > System Update.
If you are wondering if the update will arrive for the normal non-GPE Galaxy S4, it is expected to arrive sometime next year.