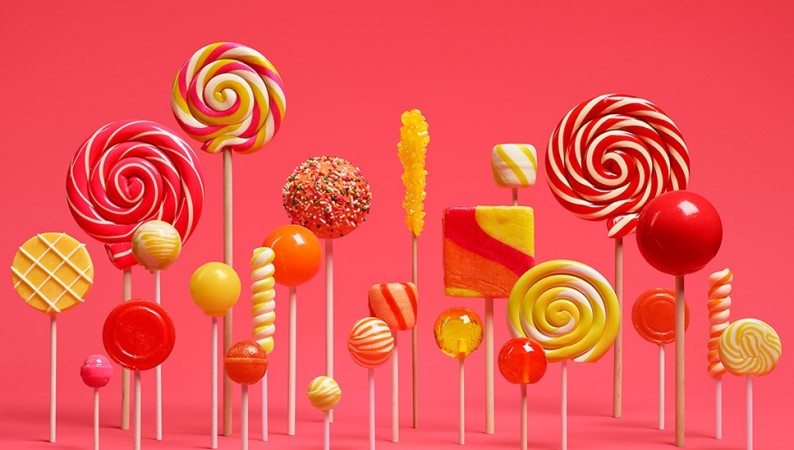 Though Google is yet to officially announce the release date for its recently unveiled Android 5.0 Lollipop, reports claim that it might happen in the first week of November. However, only a few devices are expected to get the update.
The search giant has started taking pre-order for HTC Nexus 9 phablet, which was announced along with the Motorola Nexus 6 and Android 5.0 Lollipop on 15 October. HTC Nexus 9 is slated to be launched on 3 November. The new software is also expected to be rolled out along with the phablet.
Android 5.0 Lollipop update will be made available to Wi-Fi versions of 2012 and 2013 Nexus 7, and Nexus 10 on 3 November, but cellular devices like the Nexus 4, Nexus 5 and 2013 Nexus 7 with LTE will take a little longer for the firmware update, reported Android Police citing reliable sources.
Google unveiled Android 5.0 Lollipop along with the Nexus 6 and Nexus 9 last week and said that it would be rolled out for update in a few weeks' time without mentioning the exact date. Many Google Play edition devices will get the software update when it is released.
Motorola has confirmed on its official blog that its devices -- Moto X (1st and 2nd Gen), Moto G (1st and 2nd Gen), Moto G with 4G LTE, Moto E, Droid Ultra, Droid Maxx and Droid Mini – will get Android 5.0 Lollipop update but didn't reveal the date. The company said that they are still working out the details on timing and the upgrade. The software update is expected to come in a few months after Google releases it.
HTC has confirmed that its latest devices -- HTC One and HTC One (M8) -- will get Android 5.0 Lollipop upgrade within 90 days of its release. It is reported that HTC Desire Eye too might get the software update, though it is not confirmed.
Samsung devices like the Galaxy S5 and Galaxy Note 4 will get Android 5.0 Lollipop later this year.
LG device LG G is expected to get the new software, though the company has not confirmed the news. A report by CNet claimed that LG G3 and G2 Pro, the G2 and original G Pro might to get the firmware update.
OnePlus One handset will get the new software update within three months of its release. Mike, administrator of OnePlus forum, has confirmed that the firmware will be rolled out to the device.
Sony devices will get Android 5.0 Lollipop update when released. The electronics giant has confirmed that its devices, Xperia Z Ultra GPE (Google Play Edition), Xperia Z, Xperia ZR, Xperia ZL, Xperia Z1, Xperia Z1s, Xperia Z Ultra, Xperia Z1 Compact, Xperia Z2, Xperia Z3, Xperia Z3v, Xperia Z3 Compact, Xperia Z3 Tablet, Xperia Tablet Z, and Xperia Z2 Tablet will get the new software.