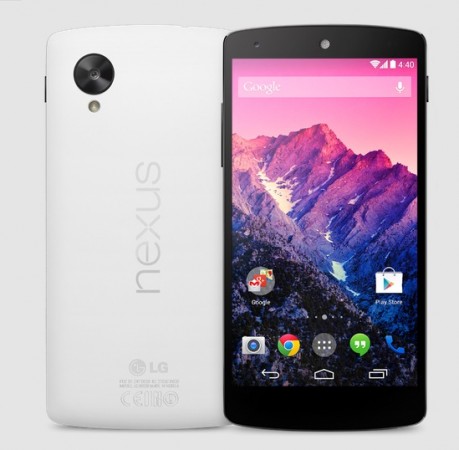 Google is reportedly set to launch Android 5.0 L (Android L) for its devices like Nexus 4, Nexus 5, Nexus 7 and Nexus 10 soon.
The search giant hasn't revealed anything about the software, but so much has been written and every detail has been leaked, hinting that its release date is not far off.
The search giant is expected to introduce its new software Android 5.0 L along with its upcoming flagship smartphone dubbed as the Nexus 6 aka Nexus X, which will reportedly see the light of the day on 31 October, though not confirmed. The software is expected to be rolled out to Nexus 4, Nexus 5, Nexus 7 and Nexus 10 at the launch event of the Nexus 6 aka Nexus X.
There are also reports that Google is collaborating with HTC for its Nexus 9 tablet and the device is likely to be launched in mid October before the much-hyped Nexus 6 aka Nexus X is unveiled. The tablet is also expected to come with the new software, Android 5.0 L, so it could come early.
The Android 5.0 L is said to be Google's biggest update to its mobile platform since its debut in 2008. It made a huge leap from Gingerbread to Ice Cream Sandwich software, but its upcoming operating system is believed to be an even bigger leap.
Android 5.0 L will introduce Google's new design philosophy for their mobile operating system called Material Design, according to Android Geeks. The users will have a different experience with the new software, as all "actions are animated, the interface is more colourful, and the 3D effects and shadows make the UI more intuitive."
The new software will improve performance, support 64-bit processors and improve battery life. Notification panel will witness a huge change with new colour scheme and transparent background, allowing the users to see the screen. Users have to swipe down to see the notification panel, and swipe further down for Quick Settings where they will find option to set brightness control and other features like notifications, WiFi, mobile data, Bluetooth, Airplane mode, Cast Screen, Auto Rotate and location.
Notifications can be deleted by swiping it away, tap to read and swipe down to see all the notifications which is prioritised based on the frequency of user's interaction. The software will also bring search bar and the Recents menu will see change with users' last apps to be displayed like a pack of cards.