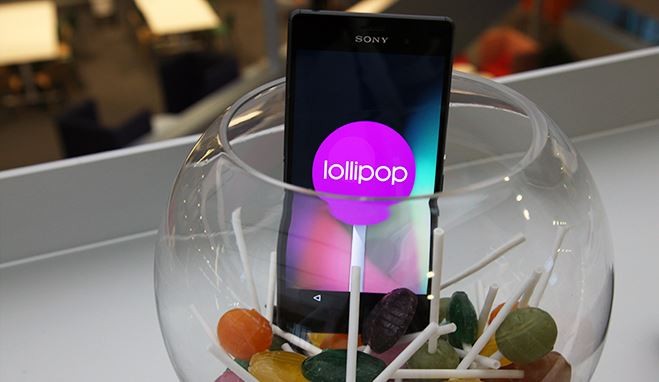 Following the trail of Motorola, Samsung and HTC, now Sony has also announced the OTA update for their two flagship smartphones, Sony Xperia Z3 and Xperia Z3 Compact.
After Google's Lollipop release, Sony has announced they will soon release the update for their Z series of smartphones. On Monday, Sony announced on its official blog that the upgrade will be available for download from today itself.
The Over-the-Air update has now been rolled out to Nordics and Baltics, continuing to further markets. The blog has also mentioned the update will be rolled out to other countries within a couple of weeks.
Sony has further mentioned the Lollipop update will feature Google's material design. The update will also include a new notification menu and lock screen with fully customisable settings to leave the choice to users which notifications are most important to them.
The update will also include multi-user profile and guest mode so that the user can share the device with others without thinking much about the security of the archived files.
The new update will enrich the business ready Xperia Smartphones and tablets by including them into the Android for work ecosystem. The updates Sony Xperia smartphones will have more flexibility over data management.
The new update will allow Xperia users to move applications from internal storage to SD card. Sony asserted this new feature will be particularly useful with the devices with slightly little space. That means Sony also has plans to release the update for their older smartphones which packs less onboard storage space.
In Q3 2014, Sony mentioned in another blog post that they will release the Lollipop update "including Xperia Z, Xperia ZL, Xperia ZR, Xperia Tablet Z, Xperia Z1, Xperia Z1S, Xperia Z Ultra, Xperia Z1 Compact, Xperia Z2, Xperia Z2 Tablet, Xperia Z3, Xperia Z3v, Xperia Z3 Compact and Xperia Z3 Tablet Compact. Sony Z Ultra Google Play edition devices will be first up – we'll be back with more details on that soon."
"We'll start the upgrade at beginning of 2015 for the core Xperia Z3 and Xperia Z2 series – continuing thereafter for all remaining devices above," the post added.