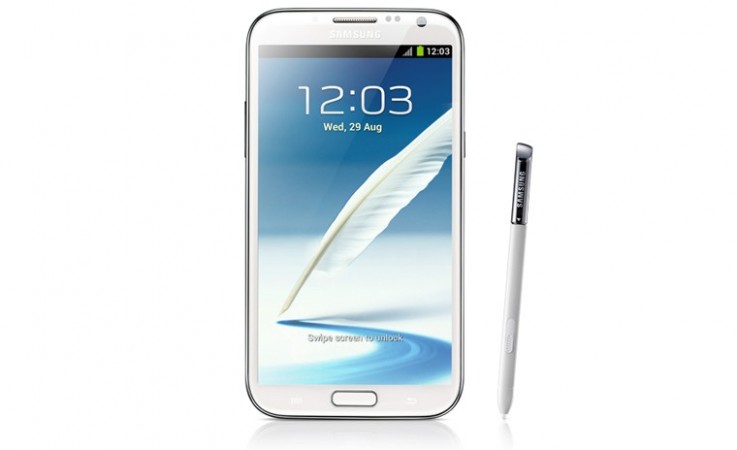 Samsung Galaxy Note 2 owners will finally receive the Android 4.4 KitKat update for their devices as the firmware has now been made available for the international variant of the phablet.
Several devices like Galaxy Note 3, Nexus 5, Moto X, HTC One, Galaxy S4, Sony Xperia Z1, Z1 Compact, Xperia Z Ultra and LG G2 have received Android 4.4 KitKat update but not Galaxy Note 2.
Android 4.4 KitKat for the international variant of Galaxy Note 2 has showed up on Kies and is available in France, according to SAMMOBILE. The report added that the software, with build number N7100XXUFND3, may have all the goodies and features seen in the operating system, and might be made available in other regions too.
The new firmware may have features like smoother interface and faster performance, white status bar icons, full-screen album art and a camera shortcut on the lock screen, wireless printing and NFC tap-to-pay support, options to set default messaging and launcher apps, transparent status bar, and better stability, according to SAMMOBILE.
It was earlier reported that select models of Galaxy S3, which revolutionized the Samsung brand, would receive the Android 4.4 KitKat update soon, without specifying the time.
The Galaxy S3 models that may receive the KitKat OS update, according to G4Games website, are: GT-I9305, SHV-E210K/L/S, SGH-T999/L, SGH-I747, SGH-N064, SGH-N035, SCH-J021, SCH-R530, SCH-I535, SCH-S960L and SCH-S968C. The report added that models like GT-I9300, SCH-I939 and SCH-S968C which have only 1 GB of RAM may not receive the update as they may not be able to handle KitKat.
Sony has also confirmed that Android 4.4 KitKat OS update will be made available to its devices - Xperia Z, ZL, ZR and Tablet Z in May. XperiaBlog reported that Sony has updated the respective software support pages of Xperia Z, ZR, ZLand the Tablet Z with a message "Next version Android 4.4 (KitKat) 2014-05".
(Image Credit: Samsung Official Website) (Ed: VP)