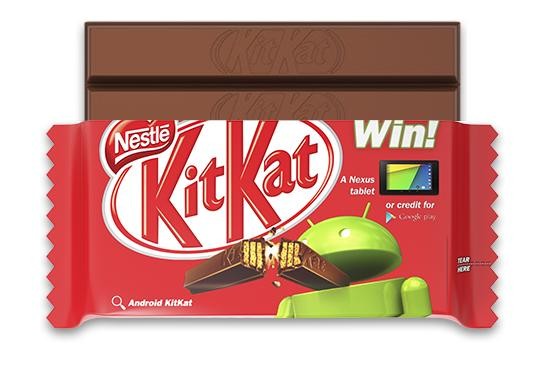 While the much hyped Android 4.4 KitKat OS has been in news regarding its features, which will add to the latest and upcoming smartphones, Android fans using the older handsets are also hoping to get a few additional features for their devices.
Since many global users are still stuck with Android's older versions namely Android 2.3 Gingerbread, Honeycomb, Ice-cream Sandwich and others, Android KitKat is said to reach to a wide range of smartphones and update the devices.
Google's Android 4.4 KitKat is said to come with a re-designed Vanilla UI, new animations, visual tweaks, new notification widgets and different color options to change the default Android blue color. Brands like HTC, Sony and Samsung might get a different UI as they have their own interface for the devices.
More Hardware Support
In order to get Android 4.4 KitKat, a device could need a low RAM as little as 512MB, which is now available in every low-budget smartphone, reported Tech Radar. However, Google has not confirmed the information. This indicates Android 4.4 KitKat's availability in much wider range of smartphones in future, which would keep the users updated for a long time before any other Android update arrives in the market.
Android Cloud Storage
Till now, the Android users have depended on third party apps such as Dropbox or Google Drive to store their data and important files. Like Apple's iCloud and Windows' SkyDrive, users now expect Android too to have its own cloud storage feature.
Android 4.4 KitKat is likely to come with a cloud storage facility for the users, which will store and sync the data with the user's device. It is however not sure whether the feature will work on Android devices, as Google has not disclosed any information till now, reports Know Your Mobile.
Global Network Coverage
Android 4.4 KitKat is expected to arrive with a LTE network coverage system including a wider range of global network coverage. A number of network carriers are expected to be compatible with the OS that is likely to eliminate the network adjustment in different territories.
Smooth Screen Orientation
Android KitKat will also bring with itself a better and responsive screen orientation and smoother transition eliminating the jerks, that were seen in the earlier versions. The screen orientation is expected to be smooth, fast and slick without screen distortion.
Increased Battery Life
Android 4.4 KitKat is expected to perform with light RAM storage and better management UI therefore saving much battery life. Bluetooth 4.0 low energy will also save a large chunk of battery life and would help the device run for a longer time.
This feature would be of great help for the tablet users as well. However, the feature may vary depending on the device the OS is installed on. But it in the battle to make Android less power-hungry, KitKat OS might live up to the expectations of the users.
Improved Security and Bug Fixes
Lately Android OS has been criticized for poor security features regarding a few malevolent apps available on Google Play Store. Google has however come up with the reporting system for malicious downloads but it still lags behind other OS.
Google, however, should provide a better security system for the devices in Android 4.4 KitKat in order to secure the user's device from any external bugs.
With much required features like cloud system, battery saver, screen orientation and Global network adaptation, Android 4.4 KitKat sure looks promising in the OS market. But Google is yet to confirm these details.