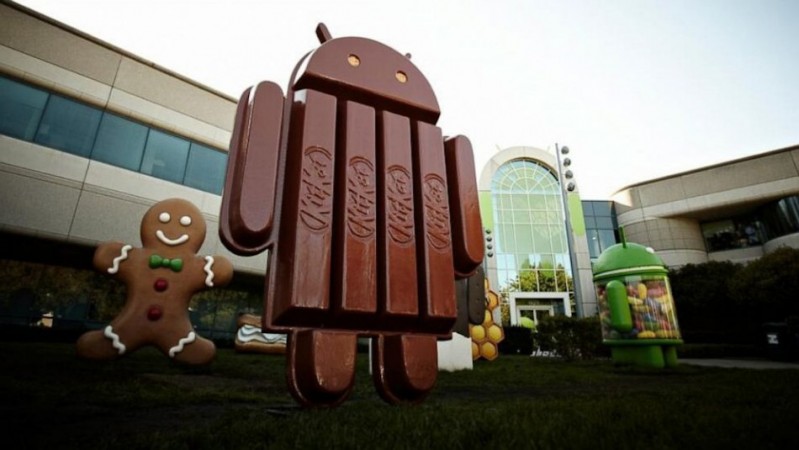 Popular home-grown smartphone-maker Micromax has reportedly begun rolling Android OS update to budget handset Canvas 2 Colours in India.
Micromax has confirmed (via Facebook) that the new Android v4.4 KitKat will be rolled out to Canvas 2 Colours all through this week via FOTA (Firmware Over The Air).
Micromax owner just have to reboot the phone and a notification will pop-up on the screem or people can go to:
Settings >> About Phone >> System updates >> Check Update;
[Note: Since the roll-out process is carried out in phases, it will take some time in reach all corners of India. Once the notification pops on your smartphone, users are advised to download the new firmware via Wi-Fi for smooth installation]
Micromax Canvas 2 Colours made its debut in late April with out-dated Android v4.2 Jelly Bean OS out-of-the-box. Now, the new firmware is said to bring in visually appealing user-interface, more organised message grouping – Hangouts (all sms, mms and voice messages under one roof), smarter Caller-ID, colourful Emoji characters on keyboard to enrich texting experience, enhanced voice search, Quickoffice Word Document app and wireless cloud printing (only with select HP printers).
Earlier this month, Micromax had released same Android v4.4.2 KitKat update to flagship smartphone Canvas Knight A350 and Canvas Doodle 3.
On 25 August, rival Xolo also rolled out KitKat update to select Q and A series smartphones in India. [For more information, click here]
Probably due to intense competition from MNC brands, Indian smartphone vendors have begun to realise the importance of fan loyalty and have initiated software update service to budget smartphones, which was never considered a priority before.
Brief Description of Key Features of Android v4.4 KitKat OS:
Priority Contacts: The new OS empowers the phone to automatically prioritise contact list for easy access, based on the frequency of the peoples' contacts to which users talk.
Enhanced Message grouping: Google has brought in some improvements to the new Hangouts app; now, users can find all their text SMSs and MMSs, audio and video call details all at one place. He/She can also share location and send animated GIFs.
Emoji Characters: Initially users had to install third-party app to use colourful characters in their SMS. Now, with KitKat update, the keypad comes pre-loaded with native Japanese Emoji emotion icons.
Improved Caller-ID: If a user receives a call from unknown number, the phone will look for matches on the net with local listings via Google Maps.
NFC and Wireless Printing: Google's new OS comes with a new Quickoffice app wherein people can create and store word documents in cloud storage as well as print files wirelessly on NFC-enabled HP printers.
Immersive display: To enhance the entertainment factor, the new OS comes with immersive mode, where the status bar and navigation buttons disappear in to the background while you play music, games and read e-books. Users can just swipe the edge of the screen to bring back the utility buttons.
Enhanced Google Mobile Service (GMS) apps: This application helps user to automatically back-up photos and video clips. He/she also can create, view, share rename Google Docs and files.
Location Menu: This integrated location menu enables users easily activate GPS, Wi-Fi and mobile networks, while simultaneously keeping a tab on the battery consumption by the location service based apps.
Multi-tasking: With efficient memory management, users can multi-task by opening multiple applications; Listen to music while you can browse through the net.
Performance: Like all software updates, the new KitKat enhances smartphone's performance as well as efficient RAM management, leading to increase in battery life.