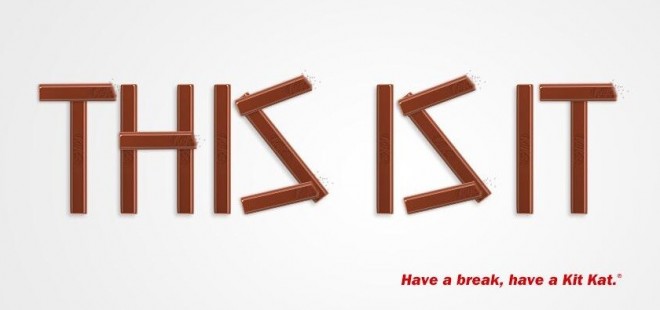 Internet and software giant Google continues to remain tight-lipped about the release of Android 4.4 KitKat, the latest iteration of Android operating system for its mobile phones and tablets. Reports are now doing the rounds that the new OS update would be made available on 28 October.
KitKat's Twitter account has been teasing Android 4.4 KitKat, and the latest tweet hints that the OS is not far from its release date. "Sometimes you have to look at the signs" read a post on Wednesday, along with a picture that was captioned "This Is It" with the brand's tagline "Have a break, have a Kit Kat."
Pocket-Lint has suggested that the new Android OS would be released on 28 October. If one is to go by the "signs" of the tweet, the date might would coincide with the release of Michael Jackson's 2009 film "This Is It", which was released on 28 October that year. The website went on to suggest that the earlier tweet, "Everybody dance now!" refers to the song "Gonna Make You Sweat (Everybody Dance Now)" by a band called C+C Music Factory, who were originally named The 28th Street Crew.
A section of the media had earlier speculated that Google's Android 4.4 KitKat would be released on 18 October, the day C+C Music Factory released the song "Everybody Dance Now" in 1990.
Google has not revealed the release date of Android 4.4 KitKat despite all the speculations, but the OS is expected to see a launch along with Nexus 5.
New images of Android 4.4 KitKat that have surfaced online suggested that the OS have features like Android cloud storage, wider network coverage and increased battery life.