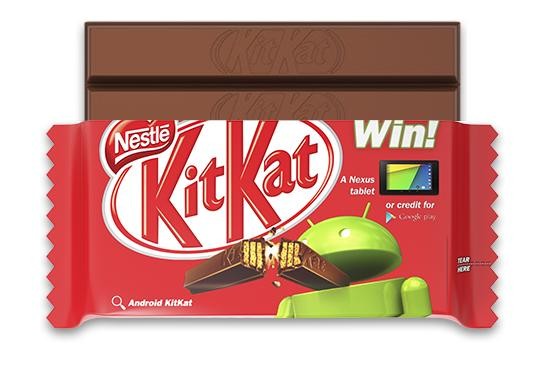 Google's upcoming OS, Android 4.4 Kitkat, is set to bring a list of new features and enhancements for the smartphones and tablets. The features include visual tweaks, low memory usage, different colour palette and more.
However, Android 4.4 Kitkat will not only power the old smartphones and will have a wider reach but is also said to sport some enhancements for the gaming addicts who stay glued to their Android devices playing games.
Following are the top 5 expected enhancements in Android 4.4 Kitkat for more immersive gaming for the users.
Google Play Games
Google, as a rival to Apple's Game Center, has revealed Google Play Games application, now available on Google PlayStore. The application is designed for the developers who can enable cloud-based game progress, achievements and online player mode into their own application.
It is expected that with the release of Android 4.4 Kitkat, further innovations might take place as the OS will be compatible with older smartphone devices also.
OpenGL ES 3.0
OpenGL ES 3.0 is an application programming interface used to improve the graphic rendering quality and is basically used in smartphones, tablets and gaming consoles. Some of the devices with OpenGL ES 3.0 are Nexus 7 2013, HTC One, LG G2, Samsung Galaxy Note 3, Sony Xperia Z and others.
Android 4'4 Kitkat is said to support the additional processors which includes Nvidia Tegra and Samsung Exynos, reported by Truexense along with OpenGL ES 3.0, which indicates a good amount of graphic improvements for the smartphone gamers.
Improved CPU Support
Android Central has speculated that Google is working on 3.8 Linux version for Android. The Linux 3.8 version is also said to support the following three features:
-Nvidia Tegra and Samsung Exynos DRM Driver open source support
-Flash-Friendly File-System support
-Low memory footprint
There are chances that Android 4.4 Kitkat could feature Linux 3.8 version, which would help games to run smoothly. It will also ensure better 3D experience without any lags along with low memory usage.
Connectivity Improvements
Android 4.4 OS is said to arrive with better connectivity and wider coverage networks, which is one of the essential requirements for gaming. No lags or buffering issues are expected on the Google Play Games application with a better Wi-Fi and 4G network.
Increased Battery Life
With as low as 512MB usage of RAM and low energy Bluetooth support, as reported by Techradar, the battery life of the Android 4.4 Kitkat powered device is said to be used on a much slower rate than before, giving more time for the gamers to enjoy.