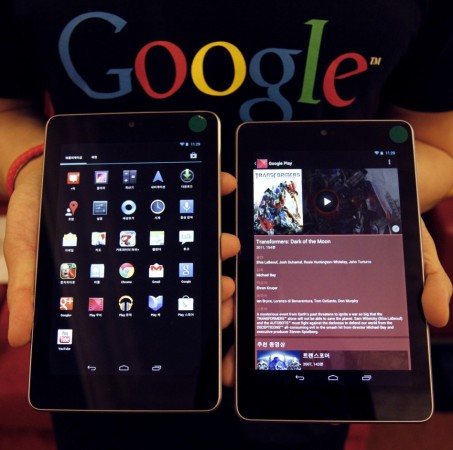 Android 4.3.1 Jelly Bean update for the LTE version of Google Nexus 7 was released in select countries on Friday and it will soon roll out for users worldwide.
The OS update was released as an OTA (Over-The-Air) update on the Asus manufactured Nexus 7. The update was rolled out with the build number JLS36I applied exclusively for 2013 Nexus 7 codenamed 'deb' and 'razorg'.
It is still not clear whether the latest update carries any new features or is it a bug fix on the original Android 4.3 Jelly Bean OS.
The update for the LTE version comes packed with a radio and weighs not more than 9.42MB.
The update was reportedly first rolled-out in France and Japan, and will be rolling out gradually in the other regions as well, according to Redmond Pie. The English-speaking regions have started receiving the 4.3.1 Jelly Bean OS updates on the 2013 Nexus 7.
The 4.3.1 OS update is exclusively for 2013 Nexus 7 as no other Android device has received it, which hints that the update might be a bug-fix for the tablet.
Meanwhile, the upcoming Google Nexus 5 handset was spotted recently under the benchmark tests, revealing the graphic handling capability of the device. The results of the two tests prove to be highly competitive with its rivals Sony Xperia Z1, Samsung Galaxy S4 and Apple iPhone 5S.
Interestingly, the Android OS build version has been identified as KeyLime Pie, which was earlier rumoured to be the next Android until Google revealed the Android 4.4 Kitkat OS.
The expected screen resolution of Google Nexus 7 is 1794x1080 with a maximum CPU frequency of 2.2GHz.
Other details and anticipated specifications of the LG manufactured device can be viewed here.