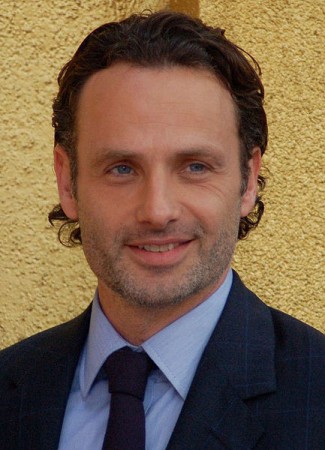 Actor Andrew Lincoln is the latest victim of an Internet death hoax, after a report claimed that the "Walking Dead" actor died following a snowboard accident early Wednesday morning.
Mediafetcher cited a source as saying that Lincoln lost control over his snowboard and struck a tree at high speed, causing fatal injuries. Although he was air-lifted to a local hospital, Walking Dead's Rick Grimes died on the spot following injuries he sustained from the impact.
Lincoln was vacationing with his family and friends at the Zermatt Ski Resort in Zermatt, Switzerland, when he met his unfortunate death.
However, this news soon proved to be false. A disclaimer at the bottom of the Mediafetcher story states that the story is 100 percent fake, and it is a work of fiction for entertainment purposes only.
Lincoln's fake death story was generated using a fake template where individuals can enter the name of their favorite celebrity to create a death hoax. All one has to do is click on the Fakeawish.com link, enter the celebrity name, choose a pre-formatted fake story and generate the prank.
The site's "Celebrity Hoax Hall of Fame" include Eddie Murphy, who too reportedly died in snowboard accident, Woody Harrelson, who passed away in Queensland, Australia in a car crash, and actor Dwayne Johnson who died while filming the latest installment of "Fast and the Furious" series.
Meanwhile, Lincoln is alive and well and is currently filming the fifth season of the "Walking Dead" series, which will be back in October on AMC.
The upcoming season will see the death of some major characters, and "Walking Dead" producer Jolly Dale hinted that readers of the comic book series will have an idea of what's in store for the next season.
"There's a lot of stuff I'm not allowed to talk about, but readers of the comic book will have a pretty good idea of which direction we're going in. The way I see it is, we've killed a lot of beloved characters on the show, but that just opens it up for new story lines to come along. So don't be too sad about all the people who died in Season 4 because there will be way more characters to come," Dale said, according to Christian Today.