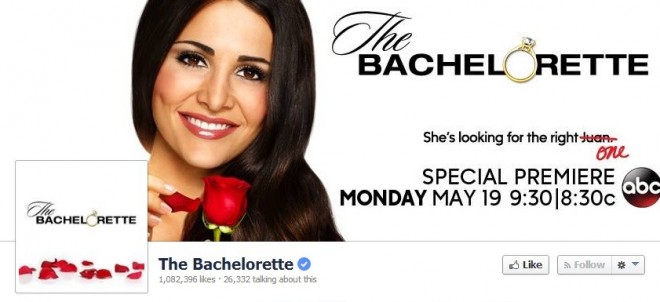 Although pregnancy rumors have been dogging "The Bachelorette" Andi Dorfman for a while now, the reality-show star is not worried. Instead, these rumors inspire her to hit the gym.
During an interview with E! on July 21, Dorfman quashed pregnancy rumors saying it gives her a reason to work hard on her body.
"Gym motivation, though. I'll just stay in shape and they'll never say I'm pregnant," she said.
"It's funny. Honestly, I joke about it. It's so far from the truth you gotta laugh. You gotta take it in stride and just laugh at it," she said. "If they were right… I'd be showing by now. To me, it's funny. It really is!"
The July 7 issue of In Touch magazine claimed that Dorfman was pregnant with her first child, and that she conceived during her Fantasy Suite date. However, the paternity of the baby was in doubt at the time.
Reportedly, Dorfman took her relationship to the next level with both Josh Murray and Nick Viall, and In Touch claimed that it was not immediately clear who the baby's father was.
"She slept with two of the three guys who were left. I'm convinced she's pregnant," an In Touch source claimed, according to Gossip Cop.
But during Monday's "Men Tell All" episode, Dorfman once again addressed pregnancy rumors saying, "I am not pregnant. No, not at all."
The "Men Tell All" focused on how the "Bachelorette" rejects were doing post the show, and from the looks of it, Marcus Grodd was still struggling to move along.
He admitted to still struggling without knowing what happened and claimed that he loved Dorfman with all his heart. "Andi was a real love for me. I took it very seriously," he said.
Chris Soules, the farmer from Iowa who is said to be the next "Bachelor," also hinted that it was hard getting dumped. However, Soules appeared surprised that Dorfman didn't send him home sooner.
"She met me and she found out I'm a farmer and I'm from Iowa—that's when I thought I was going to get sent home, quite honestly," he told host Chris Harrison.
"I'm just going to be myself and continue on with life and focus on being who I am and being the best person I can possibly be," he said.
The finale of "The Bachelorette," where Dorfman will choose between Murray and Viall, will air on July 28 on ABC.