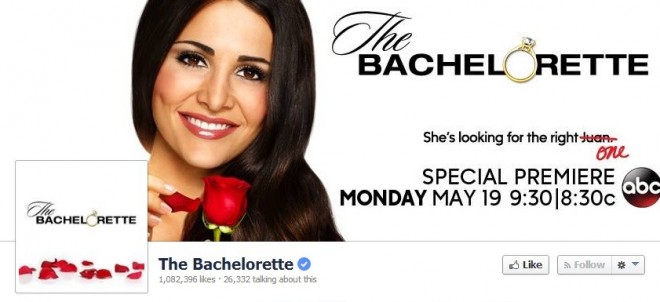 Andi Dorfman, the star of "Bachelorette" season 10, first grabbed headlines after she walked out of Juan Pablo Galavis' "Bachelor," but now she is constantly in the news for making out with almost every contestant on the show.
Microblogging platform Twitter is filled with messages urging Dorfman to stop making out in every street corner, and the former assistant district attorney even received a message from her grandmother to go slow on the kissing.
Today's advice from my grandmother. Priceless! #TheBachelorette pic.twitter.com/0J3IeBrayt

— Andi Dorfman (@AndiDorfman) June 25, 2014
And now that Dorfman has narrowed her search for true love to just four guys, there has been an increase in the number of rumors surrounding the star.
Recently, an InTouch magazine report noted that Dorfman is pregnant and that she is unsure who the father of the baby is, as she was allegedly intimate with both Nick Viall and Josh Murray during their Fantasy Suite dates.
The rumor further flared when former Bachelor contestant Courtney Robertson announced that condoms are not made available in the Fantasy Suite. But Dorfman soon refuted her pregnancy rumor via a tweet, and Celeb Dirty Laundry was quick to note that she did not mention anything about not sleeping with Viall and Murray.
The report also noted that Dorfman has a minimum of three make-out sessions in every episode, and that there were times when she made out with some of the guys even before she know all their names.
The 27-year-old even gushes about kissing these guys on her blog for People magazine. In her latest blog post, Dorfman revealed that she was surprised when Murray said he was falling in love with her, and admitted that his admission made her day with him feel "fairy-tale-esque."
"It really meant a lot to me, and I felt like Josh and I took a huge step forward that week and I was excited to meet his family. Between the conversation, the enchanting performance by American Young, and that kiss against the castle wall ... it was all very fairy-tale-esque!" she wrote.
In yet another post, she termed Viall's kiss as passionate and romantic, and praised Chris Soules for charming her by going in for a kiss when she did not expect it.
"I have to give major props to Chris for pulling me outside at the end of the night and going in for a kiss! I loved when a man takes charge and Chris continued to do that!" she wrote.
Read below what the audience has to say about Dorfman kissing multiple guys on the show.
On Monday nights I'm haunted by the sounds of @AndiDorfman making out with all these guys #TheBachelorette — Jackie Ordoñez (@jackiie_o) July 1, 2014
Seriously all I've seen is you and nick making out #TheBachelorette @AndiDorfman

— Sapphire (@PinkkCloudxx) July 1, 2014
#Bachelorette I think @AndiDorfman is more in love with making out in doorways & against walls! Josh is a noisey kisser! — Rhonda Lynch (@rhonda_lynch) July 1, 2014
What is up with @AndiDorfman making out on every Brussels street corner and alleyway tonight?! #bachelorette

— Robyn Ross (@RobynRossTVG) July 1, 2014