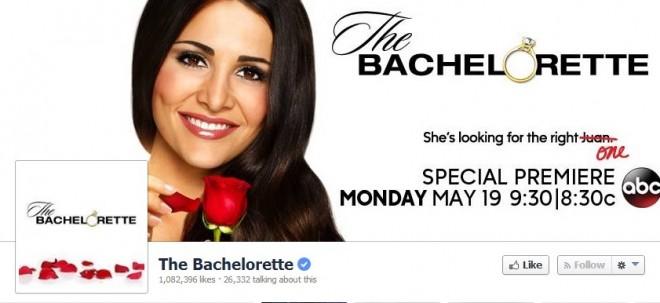 Andi Dorfman ended her search for love choosing Josh Murray as her partner on Monday's finale of "The Bachelorette," and bidding an emotional farewell to Nick Viall.
Dorfman was literally in tears when she bid goodbye to a shocked Viall, who said he was confident that the former district attorney would pick him as her mate. "Man, I really thought this was it," Viall said, as he was driven away after receiving the news. "I really thought she loved me."
But Viall wasn't done with Dorfman even though she ditched him. In the After the Final Rose special, Viall vented out his anger, questioning Dorfman why she slept with him when she wasn't sure of her feelings for him.
When the two came face-to-face during the special, they barely looked at each other, but Dorfman said that what she felt for Viall was real, and that it wasn't faked for the cameras.
She repeated that although it was a great relationship, she did not love him the way he loved her.
"I think the hard part is… not having it reciprocated," Dorfman said, but Viall disagreed, saying "feeling like you did."
"I probably should have said it months ago… but at the end of the day, that is the truth," she said, to which Viall replied: "The hardest part… for me… is knowing that I loved you… why did you make love with me…?"
"To me, that night, that was like fiancé type of stuff. That meant so much to me. It meant something to me. That meant the world to me," he said.
Although Dofman was taken aback, as what happens in the Fantasy Suite is off the camera and private, she replied: "First of all, that's below the belt. That's supposed to be private."
Viall calling out Dorfman has confirmed rumors that had been swirling around for weeks hinting that the Atlanta native has slept with more than one person during her stint on "The Bachelorette."
A number of fans have also questioned why Dorfman would sleep with Viall if she knew Murray was the one for her, and that she knew it since the beginning.
Check out some of the Twitter reactions below.
I am dying laughing that Nick called Andi out for her "fantasy suite" antics on national tv!!! #WhoDoesThat #AfterTheFinalRose

— Tina Barnes (@TinaGBarnes) July 29, 2014
Lost respect for @AndiDorfman. Nothing she just said to Nick matches up w/ her actions during the show. @BacheloretteABC #afterthefinalrose — Caitlynn Turner (@turncait) July 29, 2014
My face while watching Andi's dirtaaaayyyy little secret!!! #thebachlorette #afterthefinalrose pic.twitter.com/lOOTBILQmz

— Skye Kalosza (@SkyeKalosza) July 29, 2014
That wasn't as awkward as Juan Pablo's #AfterTheFinalRose, but it was close. We are practically hiding under our couch. #bachelorettefinale — ♕♕ Adrianne ♛♛ (@MILLERTARY29) July 29, 2014