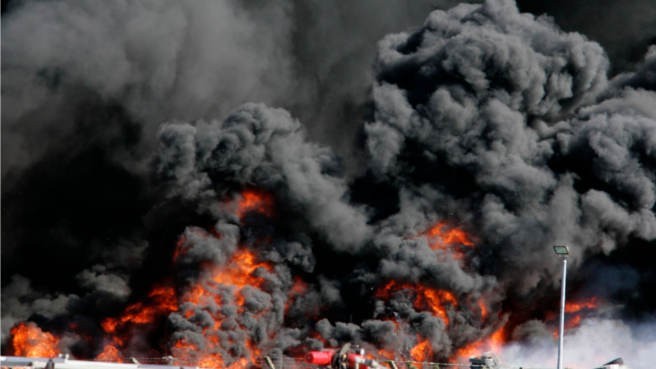 A massive fire broke out at a timber depot in Andhra Pradesh capital city Hyderabad early morning on Monday.
As per ANI reports, the fire broke out around 3.30 am at Kalpana Timber depot in Musheerabad of central Hyderabad and is yet to be doused.
Since the spot of the blaze is located near a residential area and Raja Deluse theatre, it is likely that the fire may spread to apartments close by. There have been no reports of casualties.
Hyderabad : Fire breaks out at a timber depot in Musheerabad, fire tenders at the spot pic.twitter.com/CLQRZvYTb2

— ANI (@ANI_news) December 30, 2013
At least four fire tenders have rushed to the spot to battle the fire that spread rapidly, reported NDTV. The officials told the news channel that the firemen may take four hours to bring the blaze under control.
However, another report by Times of AP said that the fire engines had delayed in reaching the depot and hence the shops are likely to account the maximum damage.
The mishap took place just two day after an AC coach of a Bangalore bound train caught fire near Anantapur district of Andhra Pradesh, killing 23 people. There were reportedly 57 passengers onboard that coach, out of whom 12 others were injured and rushed to government hospitals in Penugonda.
Many of the passengers who lost their lives in the mishap were charred beyond recognition and the authorities had to conduct a DNA test to identify them.