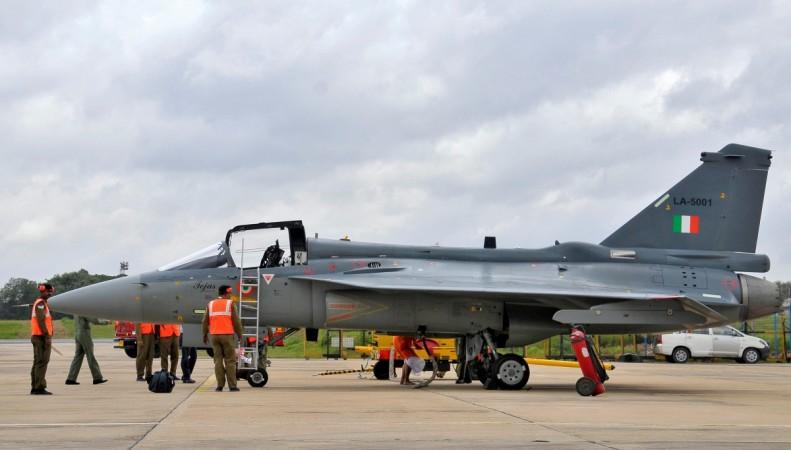 In a first in the private sector, a weapons integration unit to manufacture Light Combat Aircraft (LCA) will be set up in West Godavari district of Andhra Pradesh. The unit is estimated to cost Rs. 2,135 crore.
UK-based Wem Technologies Private Limited has entered a partnership with Lockheed Martin — the largest defence, aerospace and security company in the US — to build the facility, said Chandrababu Naidu, Chief Minister of Andhra Pradesh.
"We have decided to allot 350 acres of land for this facility spread over Vatluru and Bhogapuram villages near Eluru in West Godavari district. In the first phase, they will invest Rs. 635 crore and provide employment to 650 persons. In all, 2,510 jobs will be created when the facility becomes fully operational," the CM said in a press conference.
Wem has gained orders valued at Rs. 560 crore, Naidu added.
The Indian Air Force struggles with weak strength in its combat squadron and ageing aircraft. The IAF revealed its plans to step up the number of combat aircraft to around 400 warplanes over the next 10-15 years, according to an earlier Parliamentary report. It has currently has 33 squadrons as compared to the needed 42 squadrons.
On July 1, two Tejas fighter crafts, the India's indigenous LCA, was inducted into the Indian Air Force squadron after it took around two decades to develop the jets. Nevertheless, the LCA has been equipped with Israeli multi-mode radar, air-to-air missiles to combat enemy jets, laser designator and targeting pods to attack ground targets.
India has also been negotiating with France over the purchase of 36 Rafale fighter jets, while plans to buy 72 Sukhoi-30 fighters are also on the anvil.
The MiG-21 fighters, which constitute most of the squadrons, are more than three decades old.