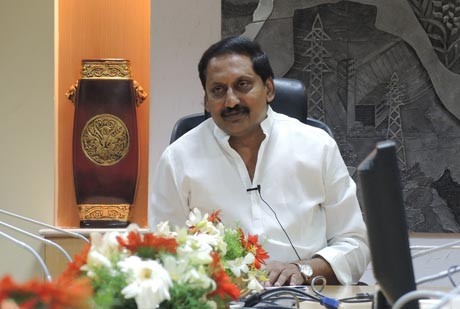 In what has now become a major embarrassment for the Centre, the Andhra Pradesh assembly has rejected the Telangana Bill as majority of MLAs backed Chief Minister Kiran Kumar Reddy's resolution to reject the bill that creates the new state.
Reddy had remained poised to reject the idea of bifurcating Andhra and had threatened to quit politics if the bill was introduced in its current form in the Parliament. 157 MLAs gave affidavits affirming that they are against the creation of Telangana.
The extended deadline for the assembly to return the Andhra Pradesh Reorganisation Bill granted by President Pranab Mukherjee ends on Thursday.
The assembly speaker on Thursday introduced Reddy's resolution to reject the Bill. After the bill was put to a voice vote, the Speaker ruled that most of the MLAs had rejected it.
Telugu Desam Party was quick to react to the news. "This is not a victory. This is the verdict and will of the people that is reflected in the House rejecting the resolution," CNN IBN quoted an MLA.
"This is not a matter of victory or defeat. The Bill has been rejected with the best of intention and not to create problems for Seemandhra or Telangana regions of Andhra Pradesh," MP Renuka Chowdhary said. "This is not a matter of victory or defeat. The Andhra CM is resonating what is the sentiments of Seemandhra. The government will sit and look at it according to the law, Constitution and our view. This will go back to the President."
Apart from being a symbolic exercise, the assembly's vote does not matter as the centre could still go ahead with the formation of Telengana. But the move is likely to pose a moral dilemma for the Centre and the President. It is now within President Pranab Mukherjee's prerogative to clear the bill for discussion and vote in parliament during the session that will start on 5 February.