A police inspector in Andhra Pradesh caused a flutter threatening to cut tongues of elected representatives if they spoke in a manner hurting the morale of the force, targeting a ruling TDP MP, who hit back daring him and lodging a complaint.
"We have so far observed restraint. Henceforth, if anybody talks against the police beyond the limits we will not tolerate. We will cut their tongues. Be careful," inspector Madhav of Kadiri in Anantapuramu district warned at a press conference Friday.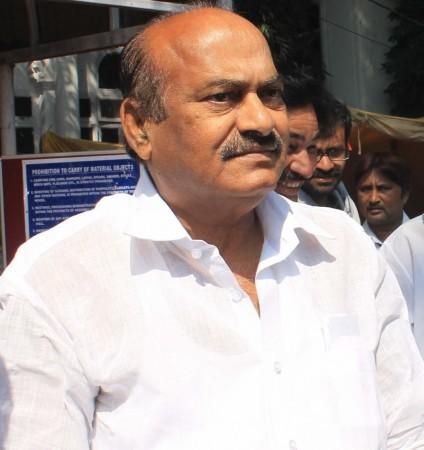 In a sharp reaction, MP J C Diwakar Reddy dared the inspector to tell where should he come to get his tongue cut.
He later filed a complaint against the inspector but no FIR has been registered so far, according to Tadipatri Sub-Divisional Police Officer Vijaya Kumar.
The heated exchange of words came in the backdrop of a group clash in a village near Tadipatri earlier this week.
Police authorities remained tight-lipped over the verbal duel even as the TDP MP said he would also draw the attention of the government seeking necessary action against the inspector.
Referring to the clash, Mr. Reddy said even he had to run away (to protect himself) "as the police started fleeing. In that respect, I too behaved like a eunuch," the MP, known for making controversial outbursts, said.
Later in the evening, he went to the police station in his hometown Tadipatri and filed a complaint against the inspector for making threatening remarks against an MP and challenging him openly.
"Its a non-cognizable offence under Section 506 of IPC (criminal intimidation). We have referred the complaint to the district SP and also seeking legal opinion. We have so far not registered an FIR, the Tadipatri SDPO told PTI.