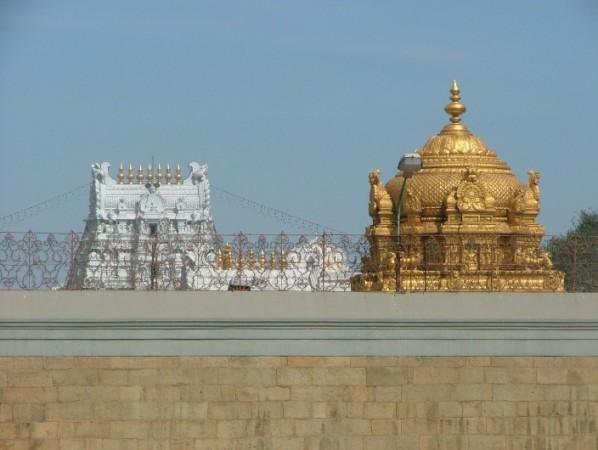 Due to the indefinite strike by trade unions in Andhra Pradesh, devotees en route to Lord Venkateswara shrine in Tirumala were affected for the first time in decades.
It was in 1984 when commuting services to the hills of Tirumala and Tirupati went off the roads to support the then Chief Minister N T Rama Rao, as he was ousted in a coup.
On Monday morning, over four lakh government employees including the state-owned Andhra Pradesh State Road Transport Corporation (APSRTC) association boycotted their work and ventured for an indefinite strike in Seemandhra and coastal areas of Andhra.
At least 1,500 buses that run between Tirumala and Tirupati hills stopped their service, stalling the pilgrims on the way to shrine, sources in the temples told Press Trust of India.
Only those travelling by private vehicles were spared by the agitators. Pilgrims and devotees had to opt for the high-fared vans and cars, only after waiting for long hours.
Moreover, the number of devotees at the most visited temple in India has plummeted considerably. "Pilgrim rush on the hills has come down considerably with precautionary measures taken up by temple management," Deputy Executive Officer Chinnamgari Ramana told the news agency.
The temple authorities have imposed a 'worship from a distance' rule in the hills since the weekend, which reportedly reduced the usual throng by two lakh.
As per the PTI report, there were just 15,000 devotees in the hills on Monday morning, out of which half were queued in line to take blessings.
The indefinite strike has crippled daily life in Seemandhra region, where non-gazetted officers, lawyers, APSRTC employees, petrol bunker owners, all boycotted to lodge a fresh agitation against the Central government. They stood united against the formation of a separate state of Telangana.