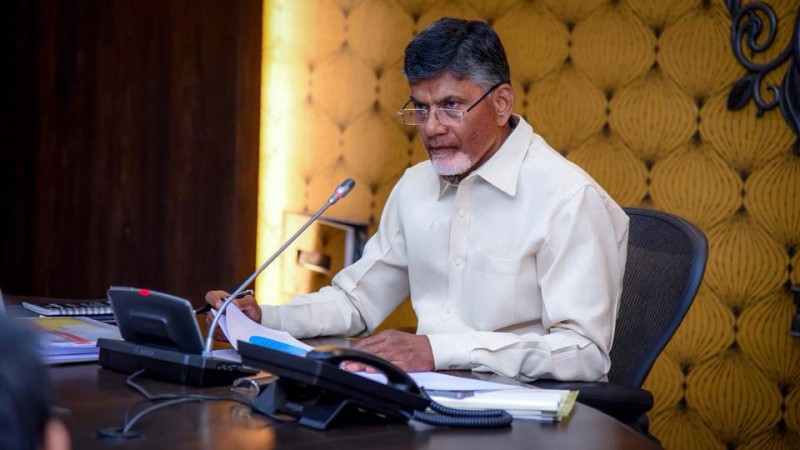 The N Chandrababu Naidu-led Telugu Desam Party (TDP) government in Andhra Pradesh on Saturday, December 2 declared five percent reservation for the protesting Kapu community in education, under a new category F of Backward Castes. This exceeds the Supreme Court's mandate that the limit to reservation for any caste or community to 50 percent.
The reservation announced for Kapus in the state assembly on Saturday relates to the promise made by the ruling TDP to the community in the run-up to the 2014 assembly election.
Naidu said, "We are fulfilling our election promises. To provide reservations for Kapu community, we formed a commission in 2016 under Justice Manjunath. During my padayatra, I closely watched the Kapu community's difficulties and announced reservations for them."
He added, "Through the Kapu Corporation, the government is taking up welfare activities for the community in a big way with a budget of Rs 1,000 crore every year."
Amaravati: Andhra Pradesh CM N.Chandrababu Naidu exchanged sweets with ministers from Kapu community after introduction of bill for providing 5% reservation to Kapus in the state. pic.twitter.com/toBYNqgloC

— ANI (@ANI) December 2, 2017
As of now the reservations for Backward Classes, Scheduled Castes and Scheduled Tribes is — 25 per cent, 15 per cent and 6 per cent respectively. In addition to this there is a 4 per cent reservation for backward Muslim communities. Taking the quantum of reservations to 55 percent may lead to questions in the Supreme Court and also by the Union government.
The state cabinet met in the de-facto capital Amravati on Friday where the resolution for the quota bill for Kapus was discussed. Times Now reported that the cabinet had earlier accepted recommendations of the Manjunatha Committee, which had examined the demand of Kapus and suggested allotment of 5 percent for them.
The ruling TDP and its coalition partner Bharatiya Janata Party participated in the discussion at the state assembly, which was boycotted by the opposition YSR Congress.
Naidu said: "We held discussions with leaders of Kapu community. They said they don't need a political reservation. Only education and employment reservation are enough. So we proceeded with that."
He added, "As 5 per cent reservation to Kapus makes total quota exceed 50 per cent, central government nod is compulsory."
The TDP leader stressed that, "We will send this bill to the Centre. We ask them to include this reservation in Schedule 9 so that it will become legitimate."