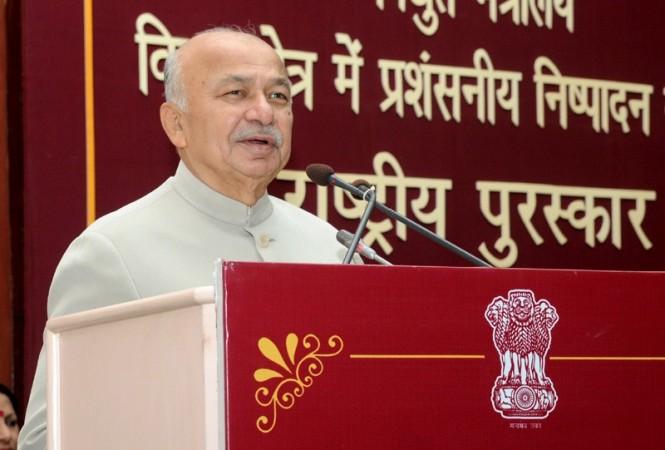 The Telangana Bill on Andhra Pradesh bifurcation is likely to get an approval by the union Cabinet on 3 or 4 December.
As per PTI reports, the Congress Core Committee (CCC) met on Friday evening at Prime Minister Manmohan Singh's residence to approve the draft Bill prepared by Group of Ministers, headed by Union Home Minister Suhilkumar Shinde.
In Andhra Pradesh, Chief Minister N Kiran Kumar Reddy, who is against the bifurcation of the state, will hold a state Cabinet meeting on 3 December, just around the day when the central government is likely to endorse the Telangana Bill.
If the bill gets a nod by the Union Cabinet, the Centre will give the state assembly 40 days to put a stamp on it. This would delay the Bill from being introduced in the Parliament before December 20, which is when the Winter session will end this year.
Union parliamentary affairs minister Kamal Nath expressed his concerns at the core committee meeting. "How can you expect the Telangana Bill in Parliament within such a short time? I think the Bill is also not ready as yet," he said after coming out of the CCC meet.
But Union Home Minister Sushilkumar Shinde contradicted it by saying, "We'll complete all formalities, don't worry."
However, Telangana ministers hold a different view on the introduction of the bill in the Andhra assembly. "Discussion on the Assembly schedule could be avoided because the Union Cabinet is yet to decide on the T Bill," a minister told Deccan Chronicle.
Meanwhile, YSR Congress president Jagmohan Reddy has been visiting leaders of 'secular' political parties in support of his 'united Andhra' cause to storm the Centre.
He met nationalist party RSS leader Udhav Thackeray and NCP President Sharad Pawar. He also met Chief Ministers Naveen Patnaik (Odisha) and Mamata Banerjee (West Bengal) requesting them to support his cause.