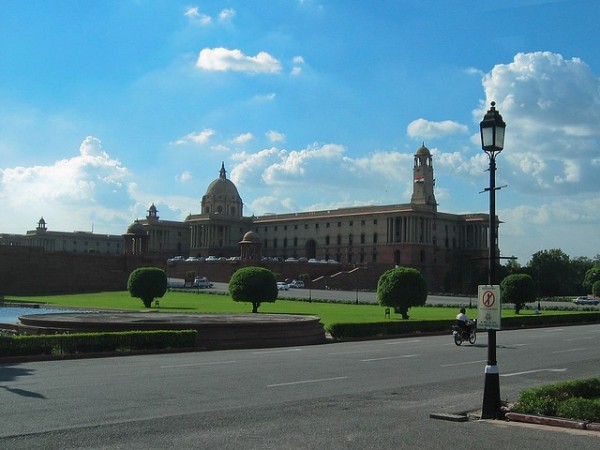 At least six parliamentarians from the Seemandhra region in Andhra Pradesh have sought to move a 'no-confidence' motion against the Congress-led UPA government on Monday.
The setback hit the party just a day after results of four state assemblies - Rajasthan, Madhya Pradesh, Chhattisgarh and Delhi - showed an anti-incumbency mood among the people.
The Lok Sabha members - R Sambasiva Rao, Sabbam Hari, V Arun Kumar, A Saiprathap, L Rajagopal and GV Harshakumar - wrote a letter to the speaker of the Lower house Meira Kumar about the issue.
They sought permission to move a no confidence motion against Union Council of Ministers under Rule 198 of the Rules of Procedures and Conduct of Business in the Lower house. They also opposed the bifurcation of Andhra which will have 10 districts in the Telangana region.
The move to bring a no-confidence motion in the house requires the support of 10 percent of the membership - 50 parliamentarians. The MPs from Seemandhra, and from Telugu Desam Party have been rooting for a 'United Andhra' cause. TDP and YSR Congress called for a massive shutdown on Saturday and Sunday in 13 districts of Rayalaseema and coastal Andhra.
The Telangana Bill is yet to be introduced in Parliament and once that happens, many MPs from Seemandhra region are likely to resign. Union tourism Minister Chiranjeevi resigned after the Union Cabinet endorsed the draft Bill.
Even AP Chief Minister N Kiran Kumar Reddy has been planning to quit and form a fresh political front, reported CNN-IBN.