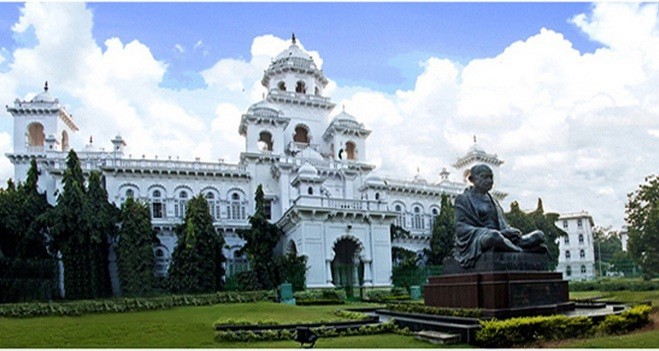 Andhra Pradesh state assembly witnessed an uproar, after Telangana Bill to bifurcate the state was presented on Monday.
As soon as the Andhra Pradesh Reorganisation Bill, aimed to grant a separate statehood to Telangana region with 10 districts, was tabled in the Andhra assembly, legislators across party lines started scuffling inside as well as outside the building.
As per NDTV reports, Chief Minister N Kiran Kumar Reddy, who has opposed the bifurcation of Andhra, skipped the meet due to health reasons.
There are 119 legislators from Telangana region and 175 from Seemandhra elected in the assembly. Those from coastal Andhra and Rayalaseema districts opposed the Bill and wanted it to be presented in a special session - conducted in January next year.
MLAs from Telangana districts wanted an immediate decision on the draft Bill, which will be tabled in the Parliament during the ongoing Winter Session, if passed in Andhra Pradesh. YSR Congress MLAs burnt the Bill outside the assembly. YSRC Chief Jaganmohan Reddy has been visiting other regional leaders in order to gain support for his 'United Andhra' cause.
If the state assembly does not pass the Bill, it would be taken up by the new government formed after the Lok Sabha elections due in May.
Congress general secretary Digvijaya Singh reacted on the ruckus caused in the Andhra assembly, "They (Seemandhra legislators and parliamentarians) should clause by clause put forth their views on provisions of the Bill. The government of India will consider them."
Meanwhile, students from Osmania University in capital city of Hyderabad held violent protests against 'United Andhra'. They burnt tyres and flags outside the university premises, reported ANI.
Check out the video when Telangana Bill was introduced in Andhra Assembly