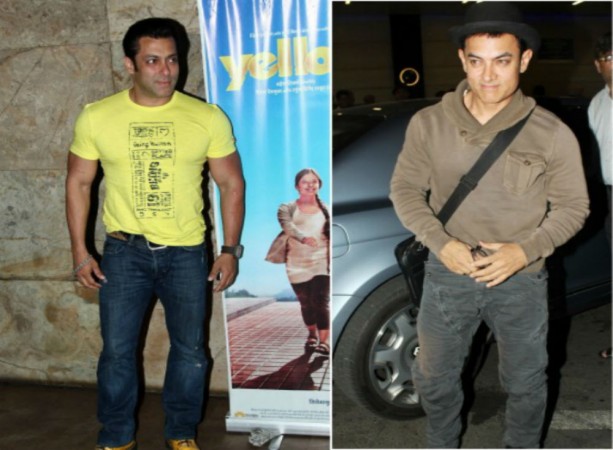 Cult comedy film "Andaz Apna Apna" gets a sequel, but it will roll without the original cast — Salman Khan, Aamir Khan, Karisma Kapoor and Raveena Tandon. Either Vikas Bahl or Vikramaditya Motwane will helm the project, and not Rajkumar Santoshi, who directed the first part.
Over a decade later, Preeti Sinha, daughter of Vinay Sinha (producer of the old version), has sold the rights to Phantom Films and has shown interest in collaborating with the production house, Mumbai Mirror reported.
"The script is locked. It has been developed by Vivek Soni and Hardik Mehta who won a National Award this year for his non-feature film on kite flying in Ahmedabad, Amdavad Ma Famous, under the creative supervision of Vikas. It's a super script and promises loads of fun," the leading daily quoted a source as saying.
Sure it is a little heartbreaking to know that the original Amar (Aamir) and Prem (Salman) won't be around to entertain film enthusiasts with their silly gags, but the feeling sort of settles after a while. However, the twitterati isn't taking it too well.
Here are some reactions from social media users:
Pramod Speaks: @FuhSePhantom Please stay off #AndazApnaApna.. Make sequels of GOWs and BombayVelvets.. i dont mind.. thats your forte @anuragkashyap72
Muhabit ul haq: I doubt it would be as good as the first One. #AndazApnaApna #Phantom
@WannabeSanyasin: Lame, beefed up actors. Item no. dancer-like actresses, an item song, Yo Yo/Badshah rap #AndazApnaApna sequel. Consider it ruined. [sic]
ֆ ʊ ʟ † a ռ ♚: Phantom production will remake Andaz apna apna to compete with Ram gopal verma ki aag. There is no way u can touch d epicness of AAA.
Aditya ‏@adityapokharel: PHANTOM WILL REMAKE ANDAZ APNA APNA!! I LOVE BOLLYWOOD.