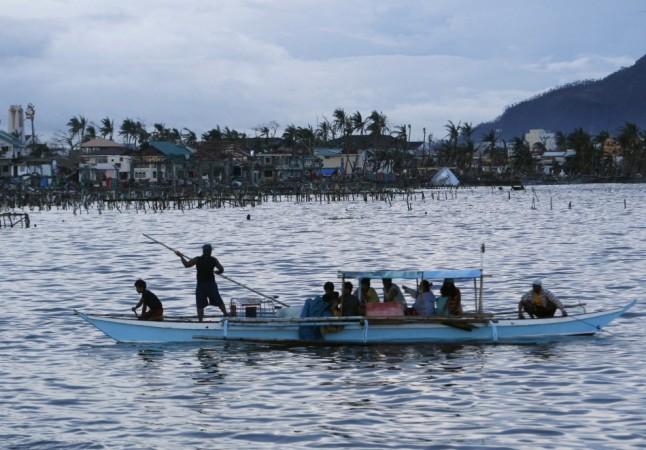 As many as 21 people were killed when a tourist boat capsized and sank off Viper Island near Port Blair in the Andaman and Nicobar Islands on Sunday.
The boat was overcrowded with more than 45 passengers, most of whom were tourists. The boat, "Aqua Marine", sank while on its way from Ross Island to the North Bay around 4 pm, P Johar, deputy commissioner of South Andaman district, told Press Trust of India.
At least 28 people were pulled out of the waters. The survivors were admitted to G B Pant Hospital in Port Blair.
According to officials, the boat could carry only 25 passengers at a time, but it was overcrowded with more than 45 people, including three crew members. Only a few life jackets were on board.
Police have arrested the three crew members and the South Andaman additional district magistrate will carry out an inquiry into the incident.
Among the occupants of the boat, 33 hailed from Kanchipuram district in Tamil Nadu. Thirteen victims who died in the accident were from Kancheepuram, while three were from Chennai, reported The Times of India.
The Tamil Nadu government on Sunday deputed two senior officers to coordinate with the victims of the boat tragedy. Chief Minister Jayalalithaa expressed grief over the incident and announced a compensation of ₹1 lakh to the relatives of each of the victims.
The bodies of the victims who died in the incident will be shifted to Chennai in the afternoon.
"Under these circumstances, I have directed Tamil Nadu Revenue Administration Commissioner and the Revenue Secretary to visit Port Blair and take steps for the appropriate medical treatment of the rescued persons. Further, I have asked that the rescued persons be sent back to Chennai by flight at government expense," Jayalalithaa said in a statement.
Prime Minister Manmohan Singh also expressed shock over the tragedy. An official statement said, "The Prime Minister, Dr. Manmohan Singh has expressed shock over the boat tragedy in the Andamans and has condoled the loss of lives." The PM has asked India's national agencies to help in rescue and relief operations.
The TN government has opened a helpline number, 1070, to share information regarding the incident.
Toll-free helpline numbers - 03192-240137, 230178, 238881
Helpline numbers at the GB Pant Hospital: 03192-230629/9933274092
Local helpline number: 102