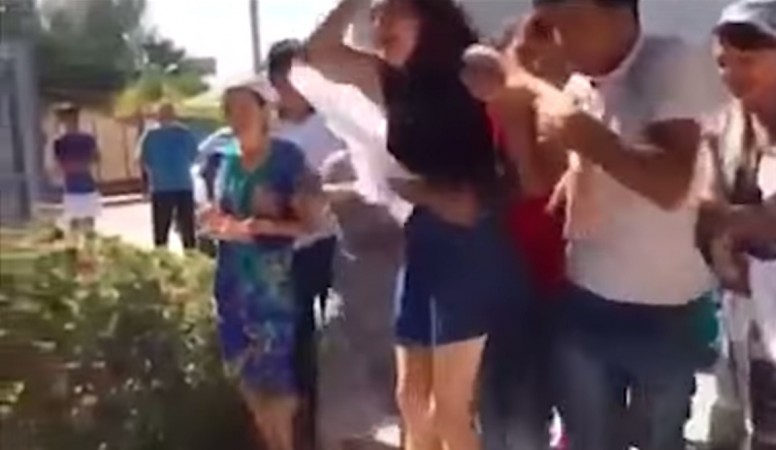 A video footage, which shows a Kazakh woman, who was kidnapped and dragged into the house of her future husband, has gone viral online.
In the video, the woman is seen being forcefully pulled out of a car by the relatives of the groom. Her screams are ignored by the people while the kin continue to drag her into the house of the man who wants to marry her.
People were taking pictures and videos, throwing petals on her as the woman was screaming and crying.
Mail Online reports that the wedding guests were celebrating to traditional Kazakh music when the girl was dragged forcefully into the house in Kazakhstan's central Akmola region.
This is not the first time such an incident happened there. 'Barbaric marriages' is an ancient custom in Kazakhstan in which a girl is kidnapped and forced to marry to the man who wants her.
Even the video showed how the guests used their strength to carry the girl inside the house, in spite of her attempts to stop them.
A 2012 Vice documentary, which created waves online, brought light to the practice. In that 35-minute-film, a reporter investigated the practice and proved that the brutal act is still on in that area.
Local women's rights activist Anfisa Zuyeva told Daily Mail, "This is a barbaric and evil practice that forces young girls into loveless marriages with men they hardly know."
"Often the families of the victims agree because the groom pays them a lot of money."
Watch the video below: