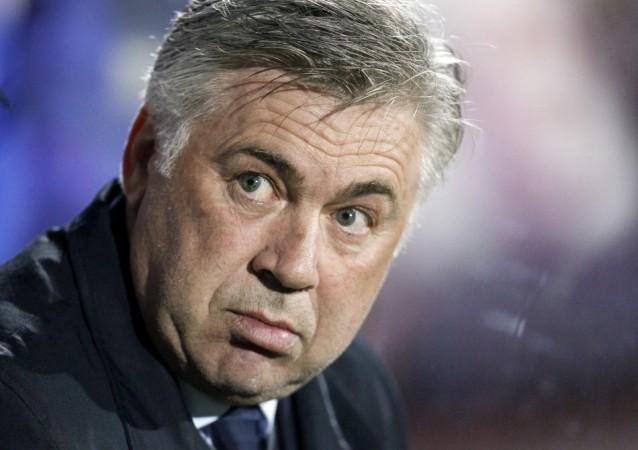 Real Madrid manager Carlo Ancelotti has revealed his displeasure at his team's performance after their narrow win against Elche in La Liga on Wednesday. Los Blanco achieved victory through a controversial penalty late into injury time.
"I am not happy, we needed to play differently and we have suffered a lot," Ancelotti was quoted as saying by Marca. "It's clear that I'm not happy about the game, the best thing is the result, but that's not enough, we have to play better."
The Italian believes that last night's opponents should have scored at least a point out of the game.
"Elche was aggressive, very compact and deserved the draw," he continued. "From the bench it is difficult to talk about those plays, I don't like to talk about refereeing decisions in general. I spoke with Pepe and he told me that it was a clear penalty."
Madrid took the lead on the 52nd minute through Cristiano Ronaldo's free kick. With the team seemingly headed to victory Elche equalised in the 92nd minute. Three minutes later, five minutes past regulation time, Pepe was brought down from a corner. The referee awarded a penalty, which Ronaldo dispatched confidently.
Elche players surrounded the referee as they deemed the penalty offensive to be not sufficient for the award of the kick. Pepe, in his tussle with the defender, seemed to be equally at fault.
Ancelotti refused to comment on the legitimacy of the penalty claims, but complemented Elche's tactics.
"I don't like to talk about the opponent, they played a good game, with a good defensive organization," he said. "We are going to play many times against opponents like that and we'll need to find solutions. We are not finding solutions inside the lines, we play very horizontal and that makes things easy for the opposing defense."
Madrid's inability to break into a stubborn Elche defensive was probably due to absence of Gareth Bale, who may turn up fit for the weekend clash against Atletico Madrid.