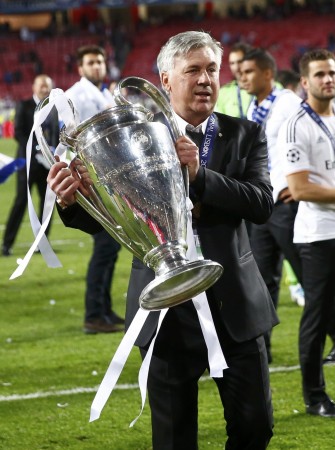 Real Madrid boss Carlo Ancelotti hailed his side after Los Blancos beat derby rivals Atletico Madrid 4-1 in extra time in Lisbon and claimed their 10th Champions League title.
Although it looked like Real, who last won the competition back in 2002, were heading towards yet another heartbreak (as they were trailing 0-1 to Diego Godin's 36th-minute opener), Sergio Ramos scored in the 93rd minute and forced the game into extra time.
And with 10 minutes to go in extra time, a quick succession of strikes from Gareth Bale, Marcelo and Cristiano Ronaldo (penalty) helped Real beat Atletico and achieve their much-awaited "La Decima".
Ancelotti, who had won the Champions League title twice with AC Milan in 2003 and 2007, has now become the first manager - after legendary Liverpool boss Bob Paisley - to win three European Cups. And the Italian feels his side completely deserved the victory.
"We have done it with a lot of suffering and difficulty, but in the end we have done it and we deserved it. I am very happy for this because we have won a trophy that for Real Madrid is very important. We have worked hard all year for this," Sky Sports quoted Ancelotti.
Ramos, who was overjoyed to win the Champions League, dedicated his equaliser to all Real fans.
"It is the most important goal I have scored. It is an incredible feeling. We kept fighting until the end for the fans. It is not my goal, but one for all Madrid fans, my family and all those that have supported us until the end. We deserved it after so many years," Ramos said.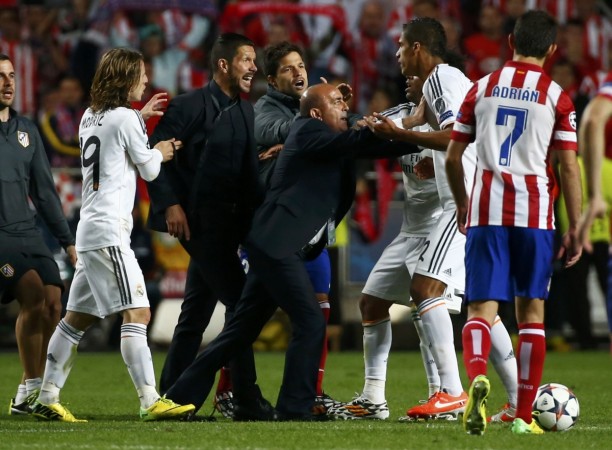 Meanwhile, it was not a very happy atmosphere in the Atletico camp as manager Diego Simeone admitted the defeat was agonizing, considering they came so close to clinching their maiden Champions League title.
However, the Argentine, who was sent off for angrily confronting Real's Raphael Varane during the final seconds of the game, stressed he is proud of his players despite the defeat.
"It's a painful defeat when you give 100%. Now we have to rest for next season. I'm proud of my players. I told my players that it's pointless to cry. They must be proud of themselves and think of next season," Simeone said.
"I don't feel sadness, just bitterness that I didn't achieve objectives. In life, one day you have everything, the next, nothing. Our fans should be proud of our excellent season and not waste a second being sad. I give my players 9 1/2 out of 10," the 44-year-old added.