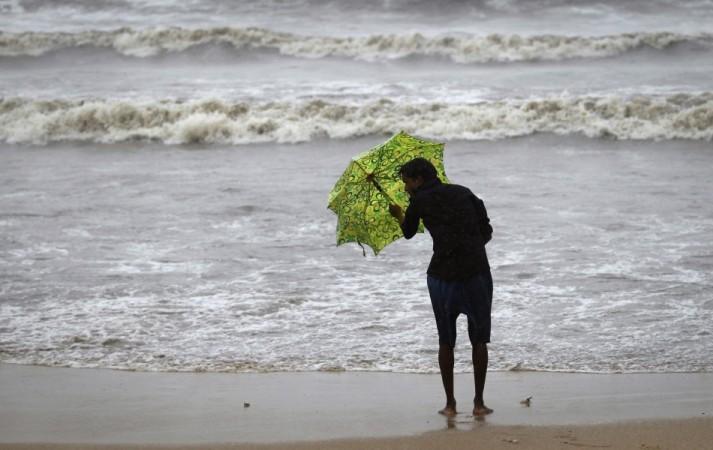 On Friday, BSE Sensex recorded a two-week low at 25,105.51 points. Along with Sensex; BSE 100, Mid Cap, Small Cap and BSE 200 also recorded low.
Indian Shares have been slipping during closing period since the three sessions, while other markets too slipped due to Iraq led-crises and violence on Friday.
National Stock Exchange index also declined by 0.39 percent on Friday, marking its lowest close since 5 June. Additionally, Brent crude oil recorded $115 per barrel on Friday, which was close to a nine-month high due to crises and violence in Iraq. Moreover, the Indian rupee ended weak on Friday at 60.18 a dollar versus its previous close of 60.08 per dollar.
Sensex and Nifty are expected to stay range bound this week as investors wait for upcoming budget amid monsoon and Iraq crises, reported Reuters.
Meanwhile shares of Mahindra&Mahindra, Hero MotoCorp, Dabur India and Hindustan Unilever will be on watch this week.
Stock price of Mahindra and Mahindra Ltd. was recorded at ₹1, 141.90 on Friday with a loss of ₹33.80. Reuters reported. It is being said that the stock prices of M&M fell due to worries of weak monsoon, which might hit its tractor sales.
Analysts told Reuters that nearly a third of company's revenue come from the sales of tractors, which is largely dependent on farmers' income that can be affected due to bad monsoon.
"We feel that, a progressive budget as well as other reform initiatives will likely lead to continued outperformance of Indian indexes versus emerging market peers," Reuters quoted Dipen Shah, head of private client group research, Kotak Securities.
Besides M&M, Dabur India's share price was recorded at ₹185.85 with decrease of ₹1.75. Bad monsoon can have adverse effect on production and sales of the company. Like Dabur, Hindustan Unilever's stock price also fell by ₹2.05 and recorded ₹623.65.
This year, monsoon has covered over half of India's land mass four days behind usual schedule and the delay in crop production has affected the Stock markets. Weather officials expect the monsoon to strengthen in central India and rice growing areas of South India.
India's farming sector accounts for about 14 percent of its $2 trillion (approx) economy. "Rainfall has increased in some parts of the central region, but monsoon has continued to be weak," Reuters quoted an official.
ITC's stock price also decreased among the list of other agro-based companies. It recorded loss of ₹0.40 at ₹335.90 on Friday. The Agri-business segment includes agricultural commodities, such as soya, coffee and leaf tobacco.
On 18 June, BJP-led government imposed export restriction on certain agriculture-products to curb rising food prices; a day after wholesale inflation hit a five-month high.