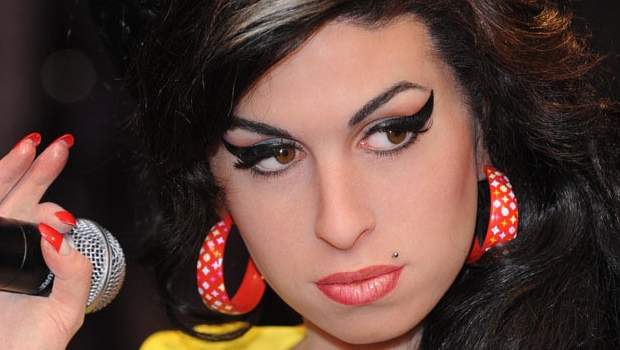 Amy Winehouse, one of the most talented singers, has always been known for leading a controversial life, shadowed out by alcohol and drugs. But her documentary, "Amy", directed by Asif Kapadia, takes you to the other side and gives you a very emotional picture of the life of this young singer from north London.
"Amy" takes you through a heart-touching journey of Winehouse and shows what led to her destruction, leading to her untimely death at the age of 27. Now Amy's father Mitch Winehouse has claimed that this new documentary about his daughter is "incredibly misleading."
Mitch expressed his fury saying that the documentary wrongly suggests that he and others close to Amy could have done more to help the singer before her death.
"I don't know what I could have done any differently. What more could we have done as a family? We sought all the help that we could, we went to clinical psychologists, we went to psychiatrists, we had our doctor, we were with the doctor every day," Mitch told Sky News.
"It's incredibly misleading and it's unfair because we spent our whole time when necessary cajoling Amy into rehab, into detox, and into getting help for her mental situation," he said.
After appreciating the film, Mitch later publicly rejected it. And he says he had to speak out to safeguard the future and reputation of The Amy Winehouse Foundation, which works with young people to educate them about the effects of drugs and alcohol misuse.
"If this affected the foundation and affected our funding and our sponsors then we might not be able to help so many people and that would be an injustice," he said.
But the BAFTA-winning director, Asif Kapadia wasn't surprised by Mitch Winehouse's reaction to the documentary.
"It was a very heavy film to make and we knew certain people weren't going to be happy with it. But this is an honest film. I felt like we had to tell the truth and the truth was that there was a lot of stuff that people were doing which wasn't for her but for them," Kapadia told Daily Star.
The 43-year-old director told the website that he conducted more than 100 interviews with friends and family and that no one could be blamed for the singer's addictions.
"We did so many interviews and spoke to lots of people and looked at lots of footage, and I think all of this was going on around Amy when she wasn't particularly well," he said.
And in the film, Kapadia said that Mitch admits that he wasn't around much during Amy's childhood and her mother Janis also found it difficult to be motherly.
"There was nobody to say no to her from a young age. Whatever she got into, she'd go to the extreme. Whether it was drinking or smoking cannabis, she'd go from zero right to 100," the London-based director said.
"Amy" will be released worldwide on 3 July.