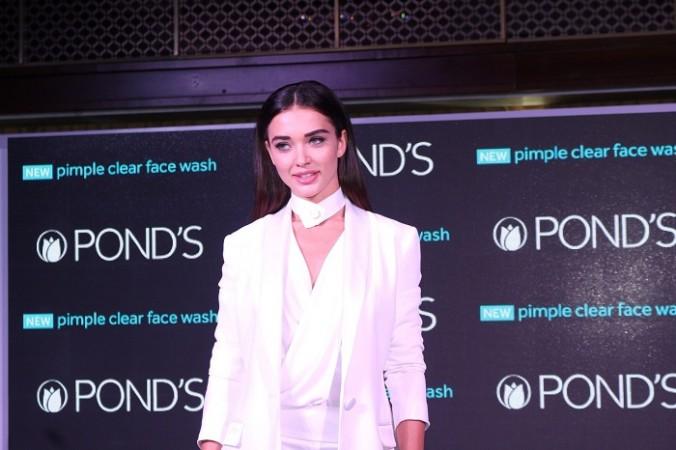 Summer's here and Bollywood is making summer great again by donning some beautiful outfits for the season. While many stars are taking to the ripped blue jeans and white tees as their comfort clothes, Amy Jackson is adding a hint of glamour to her summer outfit.
The Singh is Bliing star is treading international waters with her role in the CW show Supergirl and a glamorous appearance on the red carpet of BAFTA TV Awards.
Amidst her international appearances, Amy took some time off to pay a visit to her friend in Europe. While her stay was short, her departure from the venue was grand. The 2.0 actress chose a raunchy summer's dress that left little to the imagination.
The 26-year-old sported a short pink blazer dress that featured a plunging neckline. The star shared two pictures from her day in the sun revealing the gorgeous piece of clothing in the first and a close-up in the second one.
Amy chose minimal accessories for her outfit with just a black and white purse hanging down her shoulder. Resorting to simple makeup, she chose to tie her hair into a low ponytail.
Her outing comes days after Amy walked the BAFTA TV red carpet, flaunting her toned legs. The actor chose to sport a yellow gown that featured a thigh-high frontal slit that showed off her slender figure.
Prior to that, Amy swam the waters of Greece in a hot black bikini. She shared pictures from her vacation on Instagram.