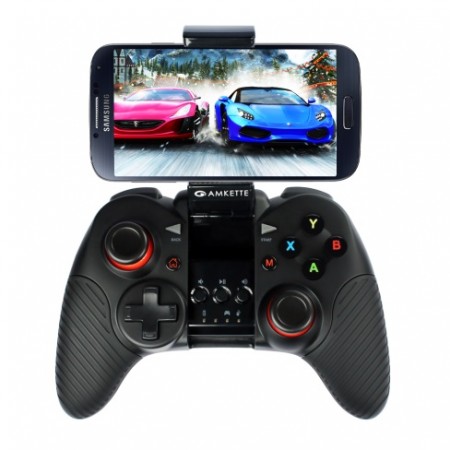 Amkette, a computer hardware and electronics manufacturer, on Tuesday launched a new wireless game controller – Evo Gamepad 2 – in India, succeeding the original Evo Gamepad Pro that was launched last year. The upgraded version of the controller attaches to an Android smartphone and adds additional controls to play games.
The Evo Gamepad Pro 2 is available exclusively on Amazon India for Rs 2,599, on a discounted price from its launch price of Rs 2,899. The upgraded controller comes with media control buttons and offers a library of over 400 games through Evo Gamepad App on Google Play Store.
"We have received great response for the Evo Gamepad Pro. It has become huge with smartphone gamers," Rajiv Bapna, Director, Amkette, said in a press statement.
To highlight some of the key features of the new Evo Gamepad Pro 2, the Bluetooth enabled wireless controller has a sturdier and secure clamp to hold smartphones with up to 6 inches screen size. The controller also connects to tablets as a free tablet stand is included in the package.
Amkette Evo Gamepad Pro 2 also has a 400mAh battery and connects to supported devices within a range of 10 meters. A major upgrade over its predecessor is that the Gamepad Pro 2 has a Sleep mode, which is triggered after 8 minutes when not in use. This enhances the battery for longer gaming sessions.
The controls on the Evo Gamepad 2 make it easier to use across different devices. A single button to switch between mouse and gamepad enables easy navigation while connected to TV using MHL or micro HDMI cable. The controller is compact and offers solid grip for immersive gaming experience.