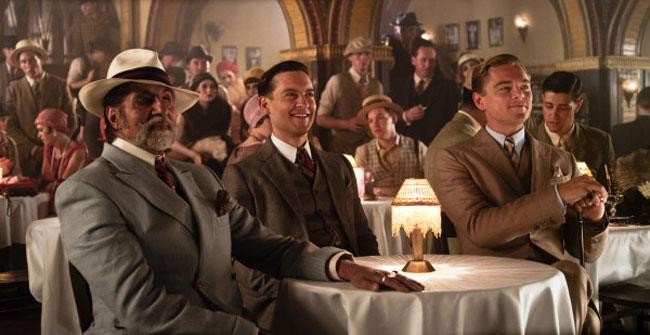 Amitabh Bachchan's debut Hollywood venture "The Great Gatsby" is set to open at Cannes Film Festival 2013.
The film to be premiered on 15 May is out of the competition. It will be screened at Grand Theatre Lumiere of the Palais des Festivals.
Amitabh Bachchan is expected to attend the screening along with Rapper Jay-Z, who has set the musical score for the movie.
Director Luhrmann said, "It is a great honor for all those who have worked on The Great Gatsby to open the Cannes Film Festival."
Directed by Baz Luhrmann, "The Great Gatsby" boasts of a lavish cast including Leonardo Di Caprio as the tragic protagonist, Jay Gatsby, in love with Daisy Buchanan (Carey Mulligan). Tobey Maguire acts as the bespectacled narrator Nick Carraway who is heaved into Gatsby's tale of love, betrayal and power.
Superstar Amitabh Bachchan plays Meyer Wolfsheim, Gatsby's friend with a shady past.
Though brief, Big B's character plays a significant role in helping out Gatsby just after the First World War in New York.
The movie is based on American novelist F Scott Fitzgerald's famous literary work of the same name.
The Warner Bros Pictures and Village Roadshow Pictures film will be the second to be screened in 3D at Festival de Cannes, the previous being Pixar's animation film "UP" (2009).
Here is the official trailer of "The Great Gatsby":