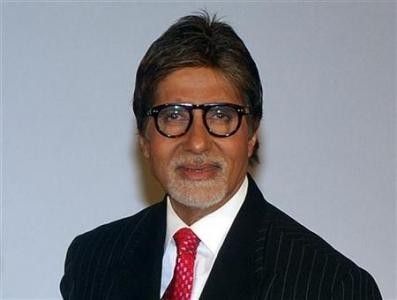 Director Sajid Khan may have failed to enter the good books of film critics with his latest release "Himmatwala" but he has got a winner in Bollywood superstar Amitabh Bachchan, as he is going to work with him for his next project.
Sajid Khan is going to work with Amitabh Bachchan in his next untitled project, which will also feature Saif Ali Khan and Riteish Deshmukh in the lead roles.
"I am making my next film with Saif Ali Khan, Riteish Deshmukh and Amitabh Bachchan. It will start in July. The film is untitled and it is an out and out comedy. It will be a big success at the box-office," quoted Sajid as saying.
Meanwhile, Sajid Khan's latest film, "Himmatwala" failed to rock the box office during the weekend after collecting an impressive ₹12 crore on the opening day. It earned ₹8.5 crore on Saturday and ₹10.5 crore on Sunday, making the total domestic box office collection to ₹31.1 crore.
"Himmatwala" is a remake of 1983 film by the same title starring Jeetendra and Sridevi, and directed by K. Raghavendra Rao.
Featuring Ajay Devgan and Tamannaah in the lead roles, the film was released in 3200 screens across the country. The weekend box office collection was poor considering the wide release and the star cast.
Let's hope Sajid Khan gets lucky with Amitabh. Afterall, he is going back to what he does best - comedy - with his next project!