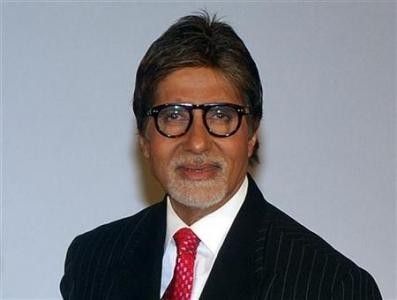 Superstar Amitabh Bachchan is all set to make his foray into television serials with a fiction show directed by critically acclaimed director, Anurag Kashyap.
Confirming the news, Bachchan Senior tweeted on Wednesday, "Never done serials before, so apprehension plays hard .. but .. better to have loved and lost than not to have loved at all."
This will be the 71-year-old's first feature show which will be on the lines of a fictional approach to social issues.
"I was eager to work with Anurag as I am appreciative of his work. We spent many hours together in the last six months while working on this project. There are many serials running on TV which one can appreciate. But one can make a show which has different kind of production value with a story that the audience hopefully will appreciate," said Bachchan at a press conference.
For the actor, who has had a successful stint in the small screen as a quiz show host in "Kaun Banega Corepati", this will be his first when it comes to acting for a television show.
Lauding the television medium, the superstar said, "TV is a growing industry with around 460 channels. The turnover in TV is much higher than films. TV is a demon that wants content to air and we hope people like the content we come up with."
While director Anurag Kashyap informed, "The series has been written and we start shooting in a week. The idea is to keep the audiences enthralled and not drag it on. Now that Mr Bachchan has decided to break new ground, he's demanding, in a good way. He has lots of questions, so you better be well researched."
"This series will change the way India sees television and will open the doors for a new genre in television entertainment," said the "Gangs of Wasseypur" director in a statement.
The show, which was officially announced at a press conference on 5 June, will be jointly produced by Endemol and Bachchan's home production Saraswati Productions.