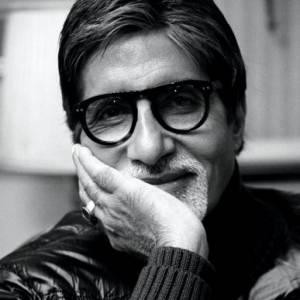 Bollywood megastar Amitabh Bachchan will play the role of a Pakistani national in academy-award winning sound specialist Resul Pookutty's directorial debut.
Since long, Resul had been thinking of the idea and was keen to cast the actor. After Amitabh verbally agreed, the sound specialist now plans to shoot and present his idea on screen. "He (Resul) had come to me... He had met me. He wanted to make a film with me. We had some discussions but nothing has been finalised yet," Bachchan told IBN in an interview.
Pookutty along with Richard Pryke and Ian Tapp had won the Oscar for Best Sound Mixing for 2008 film "Slumdog Millionaire".
While talking to the news channel, Pookutty said, "I have approached Mr Bachchan for the film that I want to direct. The character is from another country. But it is not a political film. It's an extremely humane subject that touches the lives of people on both sides of the border."
He also said that his old classmate Amitabh Singh had approached him with the script of the movie.
"I was completely blown away. I had to direct this film, and direct it with Mr Bachchan in the lead," Pookutty said. According to reports, the movie will be an emotional story about the relationship between a father and son.
Meanwhile, the 69-year-old actor is currently busy with the latest season of quiz show 'Kaun Banega Crorepati' which starts from September 7. In a press conference on Wednesday the actor unveiled the hot seat van of the show. He also revealed some details about his nine-month-old granddaughter, Aaradhya Bachchan.