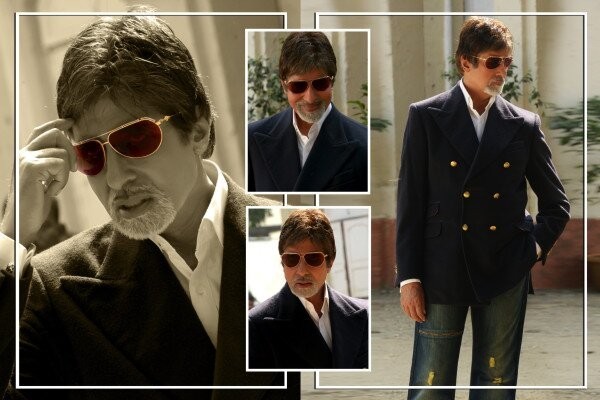 Superstar Amitabh Bachchan will be seen in Anurag Kashyap's fiction show on television, where he will portray a much younger role.
Bachchan senior will take on the role of a significant personality in the construction industry, for which he was made to look about two decades younger than his actual age.
"At shoot, made to look 20 yrs younger...goodness what a task! Easy enough to age, tough getting back even a few years!!" wrote the actor on his social networking account.
He later posted a picture of himself in a suit and aviators glasses and captioned the photo, "The much desired picture as promised ... ok ... so you can stop stifling your giggles!!"
Kashayap's directorial show jointly produced by Endemol and Saraswati Creations, will be based on a social centric theme and be aired on Sony television.
Bachchan had previosuly written about the serial in his blog. "The idea really is to do something out and away from the groove, with great production values and to make it more finite and watchable. It is another first for me and I look towards it with great anticipation, and apprehension, as we do mostly whenever something new needs to be initiated," he explained.
Meanwhile, Kashyap directed short film "That Day After Everyday" was recently released and has garnered quite a buzz. The film deals with the issues of women's safety and highlights concerns related to eve teasing and molestation. The short film has fetched over 6 lakh hits in just five days on You Tube.
Watch Kashyap's 20 minute short film here;