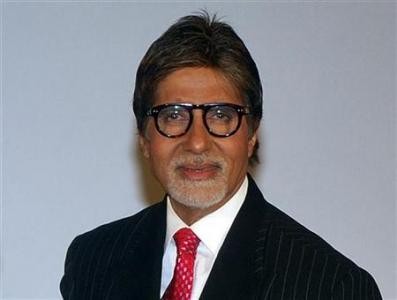 Bollywood superstar Amitabh Bachchan was reportedly upset with the Bihar Police for using his pictures in their anti-Maoist campaign.
"Just read news about my photograph being used by Bihar police .. this is illegal, no consent taken or given, lawyers in action now ..'" Bachchan tweeted on Sunday.
He also took to his Facebook account to elaborate on his dismay. "Bihar Police uses my photograph for the recruitment of forces in their fight against the Maoists... this is illegal and wrong and defamatory... they cannot do this without my permission or that of Sony. They have not and they must stop its use immediately. We are in talks with our respective lawyers," he said posted.
Police immediately took down the pictures off billboards in Kaimur district after the actor threatened to take legal action. The pictures were meant for an anti-naxal educational program called "Adhaura 30", reported Press Trust of India (PTI).
Kaimur superintendent of police Umashankar Sudhanshu confirmed that the pictures were used without prior consent from Bachchan.
"We have removed the banner with Bachchan's poster from the only place in Adhaura block that it has been put up to educate the youths. I say sorry to Mr Bachchan for using his poster to motivate and educate the youths," Sudhanshu said.
According to a Rediff report, one of the posters read, "It is better to protect than to kill." Another one said, ""Aap sapne dekhen, hum unhe saakar karenge (You see the dreams, we will fulfill them),"
The campaign, meant to induct rural youth into the police force, saw a huge turnout at the program in Adhaura district. The program includes free training, food and residence to the young adults to help them prepare in the ongoing fight against the Maoists.
According to Daily Mail, the campaign organizers planned to invite Bachchan as they consider him an inspiration for young adults.