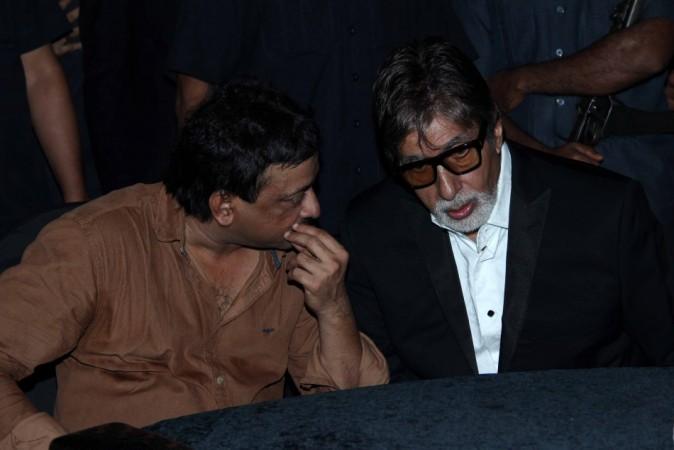 Filmmaker Ram Gopal Varma and megastar Amitabh Bachchan will collaborate again for the third instalment of "Sarkar" franchise. "Veerappan" director confirmed the reports and also informed that Abhishek Bachchan and Aishwarya Rai won't be starring in "Sarkar 3."
"I am as excited as a teenager on his first date because I take 'Sarkar 3' as an opportunity to redeem, reinvent and redefine myself," Mumbai Mirror quoted RGV as saying. "Since it's a 10-year-old-franchise, it's a lot of work. We are keeping the essence of 'Sarkar' intact but are working on updating the issues. Amitji will be styled pertinent to today's fashion trends," he added.
The first instalment of the "Sarkar" franchise featured Amitabh and Abhishek, who played father and son in the film, while Aishwarya appeared in the second instalment of the thriller drama. However, this time it will be only Big B in "Sarkar 3." "Abhishek's character died in the second film, Aishwarya too won't be a part of 'Sarkar 3.' The film will focus on Sarkar's life with a completely new set of characters who were not a part of the earlier films," RGV said.
Amitabh apparently visited RGV on his birthday on April 7 at the filmmaker's new office, named Company, and discussed the film. "Yes, I did visit Ram Gopal Varma at his new Company and among the many things we talked about, one was 'Sarkar 3'," Big B told Mumbai Mirror.
"Sarkar" was released in 2005 and the second instalment, titled "Sarkar Raj," came after three years in 2008. Now, after eight years RGV and Amitabh are reuniting with "Sarkar 3" and the director is planning to shoot in London and Mumbai. Meanwhile, RGV is busy with his upcoming film "Veerappan," while the "Piku" actor will next be seen in Ribhu Dasgupta's "Te3n."