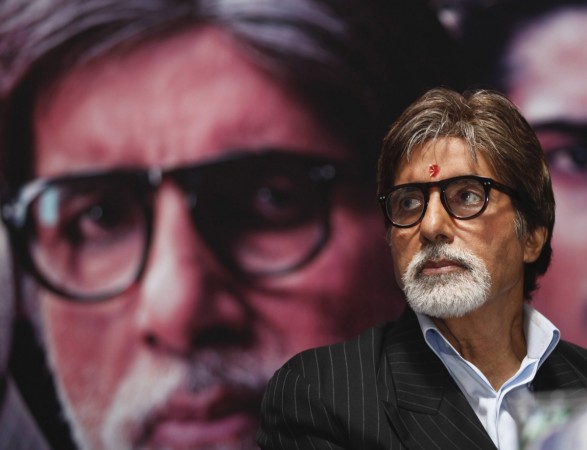 The Ministry of Tourism is rethinking its earlier plan of appointing Amitabh Bachchan as the brand ambassador of the Incredible India or Atulya Bharat campaign after his name appeared in the Panama Papers case, the Hindustan Times quoted government sources as saying. The ministry is reportedly now considering other celebrities for the campaign.
The ministry, which had to confirm the 73-year-old megastar's name in April, has delayed the process, Asia News International (ANI) reported quoting its sources, according to the Indian Express. The tourism ministry had almost finalised Bachchan's name as the brand ambassador of Incredible India after Aamir Khan's contract with it got over in January this year.
"The ministry doesn't want to appoint anyone in haste. This is a signature campaign of the government and since his name surfaced in the leak any decision on his appointment will be taken after getting clarity over government's stand on the entire issue," HT quoted its source as saying.
The delay comes after Bachchan's name surfaced among the 500 Indians listed in the Panama Papers leaked from the law firm Mossack Fonseca. According to the records, Bachchan was appointed as the director of four offshore companies — one in the British Virgin Islands and three in the Bahamas in November 1993, the IE reported.
The actor has, however, denied having links with the companies that traded in ships worth millions of dollars and said his name has been "misused."
"I do not know any of the companies referred to by Indian Express – Sea Bulk Shipping Company Ltd, Lady Shipping Ltd, Treasure Shipping Ltd, and Tramp Shipping Ltd. I have never been a director of any of the above stated companies. It is possible that my name has been misused," the IE quoted him as saying.
"I have paid all my taxes including on monies spent by me overseas. Monies that I have remitted overseas have been in compliance with law, including remittances through LRS, after paying Indian taxes. In any event, the news report in Indian Express does not even suggest any illegality on my part," he added.