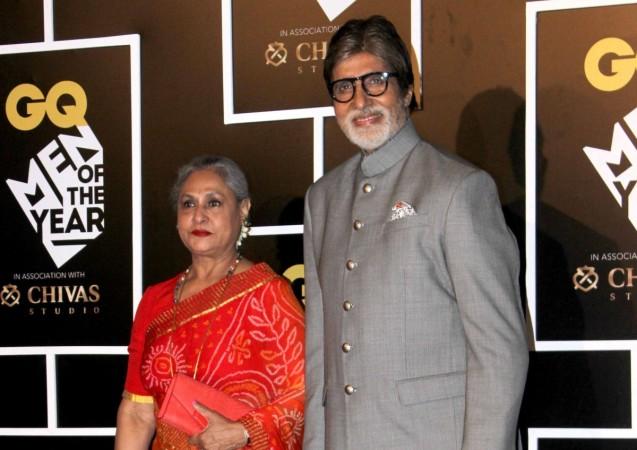 Bollywood couple Amitabh Bachchan and Jaya Bachchan have been living separately for many years now, politician Amar Singh has claimed.
Aishwarya-Ranbir Kapoor's intimate scenes in Ae Dil Hai Mushkil: Amitabh Bachchan finally reacts
The revelation was made by Singh during an interaction with the media recently while he was clarifying allegations made against him for creating a rift in the Samajwadi Party. The politician also hinted about problems between Jaya and her daughter-in-law, Aishwarya Rai Bachchan.
"People blame me for every possible rift in the country. When the Ambanis split, they projected me as the person who created the Mahabharat between them. It wasn't me. People have said the same about me and the Bachchans. But even before I met Amitabh Bachchan, he and Jaya Bachchan were living separately. One of them was living in Pratiksha and the other lives in his other bungalow Janak," Singh was quoted as saying by Marathi news channel ABP Majha, DNA reported.
"There were also speculations about a problem between Aishwarya Rai Bachchan and Jaya. I am not responsible for that," he said.
Last year, Singh had claimed that the Pink actor had "warned" him not to accept his wife Jaya into his party considering her "inconsistent nature and habits." When asked about Singh's remarks, the senior actor had told reporters that Singh is a friend and has the right to say what he wants to say.
It remains to be seen how the Bachchan family reacts to Singh's statements this time.