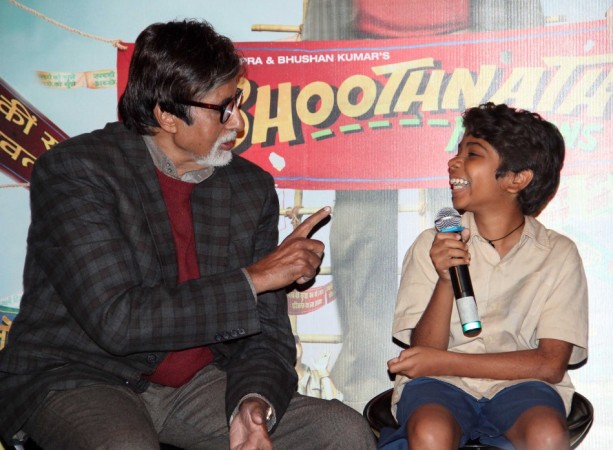 Rapper Yo Yo Honey Singh is clearly excited, having worked with the megastar Amitabh Bachchan.
Singh teamed up with Bachchan to shoot a promotional video for the latter's upcoming film "Bhootnath Returns" recently, and could not stop raving about the experience.
"It's like being in a room filled with kinetic energy. Shooting with the Big B made me feel so old and inadequate. Not for a minute does he remind you of who he is. In fact I felt I was with someone much younger than me," stated an ecstatic Singh to Bollywood Hungama.
"Bachchan Saab was the coolest and youngest one on our crew. Every time he came on the sets the energy level went up by many notches. When he left we actually felt the energy level drop. He has the energy level of a 22-year old," Singh added.
This is the first time that Singh is working with Bachchan. And to the shock of many, the rapper, in a first, has imposed self-censorship to his lyrics which were otherwise considered quite raunchy and vulgar.
"I had to be very careful. It is okay to use casual trendy words for the younger stars. But the Big B is a mahaanayak, a star of stars. The lyrics couldn't be even remotely irreverent. It isn't as if we decided to be prim and proper in the song. There is a great deal of masti in our number. Bachchan Saab likes to have fun with the young. But I had to exercise self-censorship for the first time because this was for Bachchan Saab, and it was going to be incorporated into a film targeted at children," pointed out the "Blue Eyes" singer.
While Singh may be in high spirits praising Bachchan's perked up nature, the "Paa" actor has been facing severe health issues recently, which have confined him to bed.
On Monday, the star posted on his Facebook page: "The CT scan went well and clear...but the pain continues...medications given, and advised bed rest...tough in circumstances where there are dead lines to keep..."
Later Bachchan took to Twitter as he wrote: "There is little one can do when confined to bed ...hating it...!! But commitments will have to be kept."