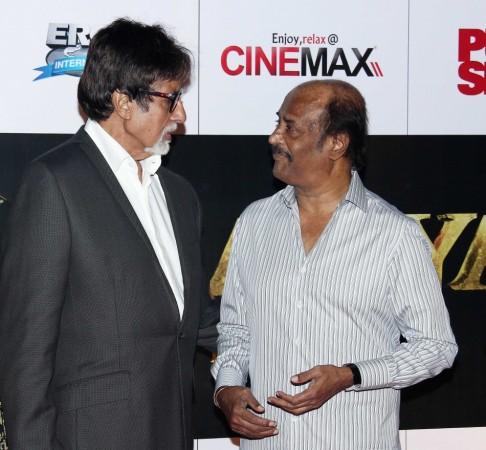 Rajinikanth and Aishwarya Rai Bachchan's superhit film "Robot" has been in the news for quite some time now as rumours are rife that the makers are planning for its sequel.
Now, buzz is that "Robot" director Shankar has been planning to rope in Bollywood megastar Amitabh Bachchan and Hrithik Roshan for his upcoming film.
The untitled film has been penned by Honey Irani who told Mumbai Mirror: "I will be meeting Shankar on Thursday. He had asked me to write this film around six months ago and said that he will meet me only after he had locked the actors."
However, when asked about "Robot 2", she dismissed the news and said that she is not involved with the science thriller.
"It will be unfair of me to reveal details of the plot. Let Shankar make an official announcement. All I can tell you at this point is that I'm not writing Robot 2." she added.
On the other hand, Roshan has expressed his desire to work with the South filmmaker. "I would love to work with Shankar, but I have no idea about this project." the "Bang Bang" star added.
Moreover, rumours also had it that the sequel will have the "Lingaa" star doing a cameo instead of playing the lead.
A few months back, there were reports of Aamir Khan been approached by Shankar to play the negative role in "Robot 2". Rumours had it that the actor is reportedly talking to the director about the project, but the deal has not been confirmed yet.
It now remains to be seen if Roshan and Big B have been approached for the sequel of the blockbuster movie or for some other project. If the stars give their nod to "Robot 2", it would be a visual treat for the audience to have such big stars sharing screen space for a big project.
"Robot" (2010) was one of the highest budget Indian movies and was released in three languages – Tamil, Telegu and Hindi. The science thriller was critically acclaimed and received positive responses from across the country and overseas.