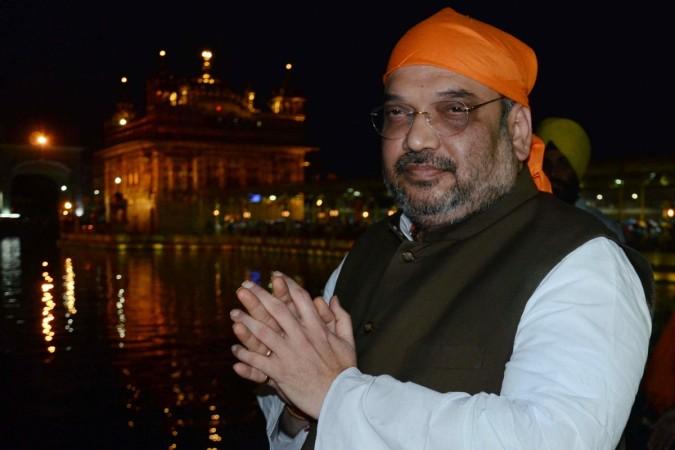 Even as Congress musters its cadres and launches a tirade against the saffron party in its stronghold Gujarat, BJP president Amit Shah on Tuesday dared the Congress to name a face for its campaign in the assembly elections.
"Congress should clarify under whose leadership they are contesting the Gujarat election. Why haven't they announced a candidate for the chief minister?" Shah asked.
'Congress lacks strategy'
Shah took a dig at Congress and said that unlike the opposition party, they have already chosen the candidates for the upcoming assembly elections.
"Humari party me koi confusion nahi hai Vijay bhai aur Nitin bhai ki team pe Gujarat ki jimmevari hai aur unhi ke netritva me hi chunav ladenge. Aap Congress se pucho unka neta kaun hai," Shah was quoted as saying by the Firstpost.
Loose translation: "There's no confusion in BJP. Vijay Rupani and Nitin Patel have governed Gujarat and the election is being fought under their leadership. I dare the Congress to announce who they want to project as their leader."
In fact, belittling the efforts of Congress vice-president Rahul Gandhi who had visited temple towns of Gujarat and attended several rallies in a day, Shah said that the Congress lacks strategy.
"Congress ne pura chunav outsource kar ke rakha hai: inke paas na niti hai na neta. Neta bhi bahar se late hain aur niti bhi humari lene ka prayas karte hain," Shah claimed.
Loose translation: "Congress has outsourced these elections. They neither have a clear strategy nor a definite leader. They are bringing in leaders from outside and borrowing BJP's strategy."
Shah confident of win
The BJP national president, who has already predicted that the party will be able to grab 150 seats in total, mocked the Congress and said that Rahul Gandhi's party will not be able to come back to power just like the previous times.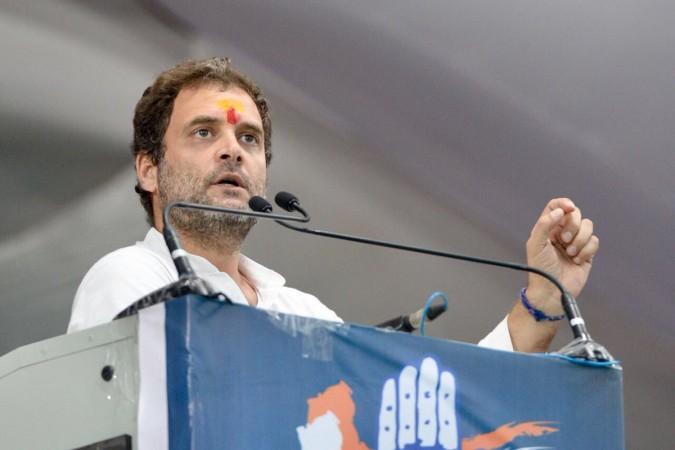 "Congress aa rahi hai aisa unhone 2002 me bhi kaha tha, 2007 me bhi kaha tha, 2012 me bhi kaha tha, abhi keh rahe hain aur shayad 2022 me bhi kehte hi rahenge," said Shah.
Loose translation: "Congress has been speaking of its return since 2002. They will still be speaking about that after these polls and perhaps in 2022 as well."