As the standoff between Indian and Chinese soldiers continues in Sikkim's Doklam plateau, China's military has conducted live-fire exercises in Tibet.
Indo-China joint military drill organises basketball match for friendly relations
Though the media picked it up on Monday, the PTI has said that the state-run China Central Television (CCTV) was the first to report it. On Friday, CCTV had said that the People's Liberation Army (PLA) had conducted live-fire exercises in Southwest China's Tibet Autonomous Region.
Though the exact timings of the exercises were not revealed, the Global Times on Monday said that the brigade that conducted the drills belong to PLA's Tibet Military Command and is one of China's two plateau mountain brigades.
The PLA Tibet guards the Line of Actual Control (LAC) of the India-China border and several other sections connecting the mountainous Tibetan region. According to the CCTV report, the brigade which is stationed around the middle and lower reaches of the Brahmaputra (Yarlung Zangbo in Chinese) River, which flows into India and Bangladesh, also administers frontline combat missions.
The report said that the brigade participated in the quick delivery of troops and different military units working together on joint attacks during the live-fire drills. Another video posted online showed the soldiers using anti-tank grenades, missiles against bunkers and howitzers for artillery coverage.
The 11-hour drill also included exercises like radar units identifying enemy aircraft and soldiers using anti-aircraft artillery to destroy targets.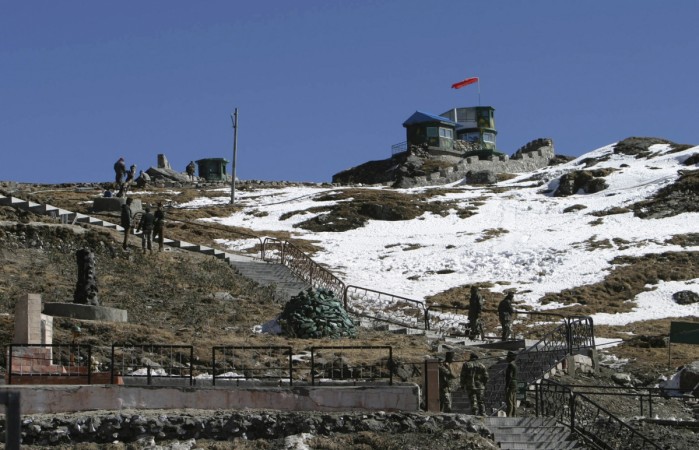 However, this is not the first time that reports of drills by the Chinese military have made headlines. Earlier it was reported that the PLA has been focusing on drills involving usage of various modern weapon systems including a new light battle tank.
The standoff has been continuing for over a month. The Indian soldiers had stopped Chinese soldiers from constructing a road in the Bhutanese territory, as it will seriously affect the security at the tri-junction and the sensitive Chicken Neck joining the northeast with mainland India.