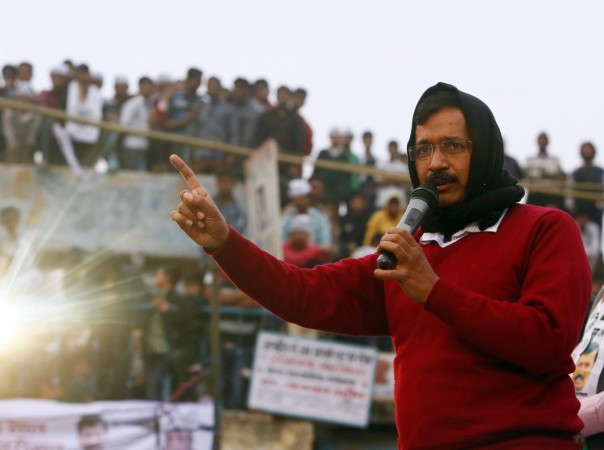 Delhi Chief Minister and Aam Aadmi Party (AAP) national convener Arvind Kejriwal is likely to go on leave for 10 days to seek medical treatment from 5 March, a day after the party's Political Affairs Committee meets to discuss its ongoing crisis.
A report in NDTV citing party sources said that Kejriwal will take naturopathy treatment, as advised by doctors, given that he suffers from cough and high sugar level in his blood.
The treatment is likely to be in Bengaluru, the report added.
The party's Political Affairs Committee (PAC) meeting is expected to be stormy, given the revelations made in recent days and the party's purported move to ease out senior members Yogendra Yadav and Prashant Bhushan to less-significant roles.
The developments in the party have left Kejriwal apparently disturbed, who says he doesn't want to be part of the turf war.
"I refuse to be drawn in this ugly battle.Will concentrate only on Delhi's governance," he tweeted few hours ago.
Just before that, he had tweeted: "I am deeply hurt and pained by what is going on in the party."
The party has been facing many embarassments moments of late, with party members going public with their criticism of Kejriwal, Bhushan and Yadav.
While Bhushan has accused the AAP of running a "one person centric" during the recent Delhi Assembly polls, a veiled reference to Kejriwal, supporters of the Delhi chief minister in the party have accused Yadav of indulging in "anti-party activities."