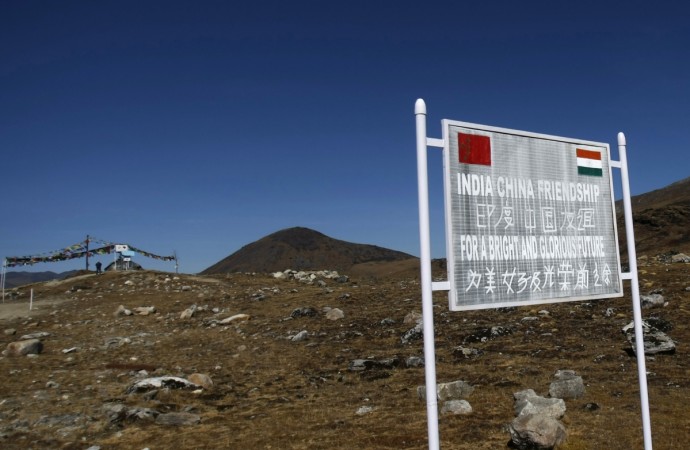 It seems China is raking up the Arunachal issue once again and feigned ignorance over the reported intrusion of People's Liberation Army troops recently into the Indian territory in Arunachal Pradesh.
Media reports had stated that a few Chinese personnel had intruded into a small village in Siang District, Arunachal Pradesh, on December 22, 2017. The Chinese men had carried construction machinery, but were halted by the Indian troops, reports added.
Chinese Foreign Ministry spokesperson, Geng Shuang, on Wednesday commented during a media briefing about not being cognizant of the entry of troops into Arunachal Pradesh. "For the specific situation you mentioned, I am not aware of it," Geng was quoted as saying by a news agency.
"First of all, on the border issue, our position is clear and consistent. We never acknowledged the existence of so-called Arunachal Pradesh," Geng clarified.
According to reports, the Chinese intrusion coinicided with a meeting over border issues in New Delhi between National Security Advisor Ajit Doval and his Chinese counterpart Yang Jiechi.
Geng further added, "I want to mention that between China and India there is a well-developed mechanism for border related affairs. Through this mechanism, China and India could manage the border affairs. Maintaining peace and stability at the border suits both China and India," he said. The border covers 3,488 km along the Line of Actual Control (LAC) between India and China.
Similar to the current situation, the military standoff on Doklam in June 2017 witnessed People's Liberation Army troops attempting to build a road on the Doklam plateau.
However, claiming that the area was under Bhutan's territory, Indian troops intervened to stop the Chinese on behalf of the Buddhist kingdom. India justified the intervention on behalf of the neighbouring Himalayan country, attributing it to the 'special relationship' both nations share. Eventually, the military standoff thawed after a mutual agreement and China halted the road extension and the Indian troops were withdrawn later from Doklam.