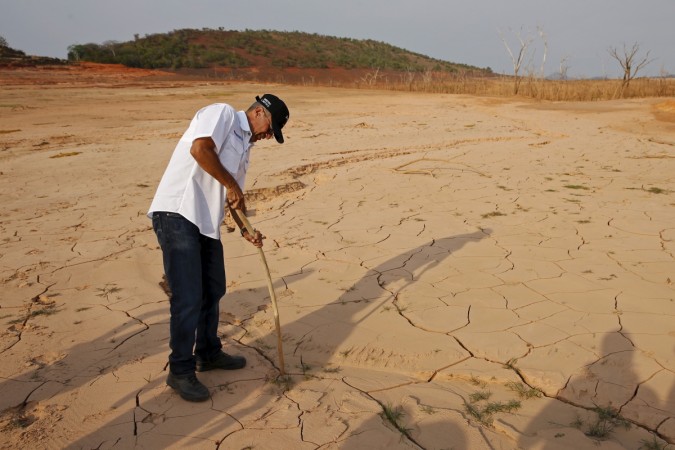 Venezuela on Tuesday declared that government employees would be working only two days for next two weeks to save energy amid a deepening energy crisis in the South American country. President Nicolas Maduro blamed the El Nino effect for the energy crisis and said that the situation would improve when it rains.
Vice-President Aristobulo Isturiz on Tuesday announced that government employees, who are 2.8 million in number, will be working only on Mondays and Tuesdays for two weeks. The main dam, Guri, which provides electricity to two-thirds of the country, has dried up. The country is also facing a drought.
"There will be no work in the public sector on Wednesdays, Thursdays and Fridays, except for fundamental and necessary tasks," Isturiz was quoted as saying by the BBC.
The opposition is calling for the president's ousting even as Maduro urges people to consider the situation as an effect of harsh climatic conditions, according to Reuters. The opposition blames the government of mismanaging the crisis.
"Maduro says that 'we in government don't stop working for a second'. Of course. Except for Wednesdays, Thursdays, Fridays, Saturdays and Sundays!" Leonardo Padron, a columnist for pro-opposition El Nacional newspaper, tweeted after the announcement.
"We are requesting international help, technical and financial aid to help revert the situation," Maduro was quoted as saying by the BBC. "We are managing the situation in the best possible way while we wait for the rains to return."
"Several countries in the region have been affected by the drought, caused by El Nino. But Venezuela has the highest domestic consumption of energy," he added.
The government has taken multiple measures so far to handle to energy crisis. Work hours were pulled back by half an hour to decrease demand for energy in the evenings, shopping centres were told to stay open for lesser hours and generate energy themselves, four-hour long power cuts were also announced.
Venezuela's economic crisis, which has been affected majorly by a fall in oil prices as it is an exporter, has been deepened due to the power shortage.